Trade show banners and signs are needed in big supply at the many trade shows held in Vegas. Las Vegas is the major destination in the United States for shows and events,. There are hundreds of shows every year in Las Vegas that attract millions of people from all over the world. The largest companies in the world come to Vegas to display their goods and services at these events.
Many of the vendors and companies that come to Vegas to show off their product lines prefer to have their signs made in Vegas. So this saves money on shipping carriers delivering signs to Las Vegas. This also guarantees the convention signs and convention banners will be available in Vegas when they arrive. So many times the delivery companies do not deliver packages on time or they show up damaged. In these types of cases, the Las Vegas signs need to be made again. So that the event can go on as planned. There is nothing worse than having preparing for months for an event and then having no signs. Fortunately there are many sign companies that have modern sign making equipment. The newer large sign printers can print very fast with high quality.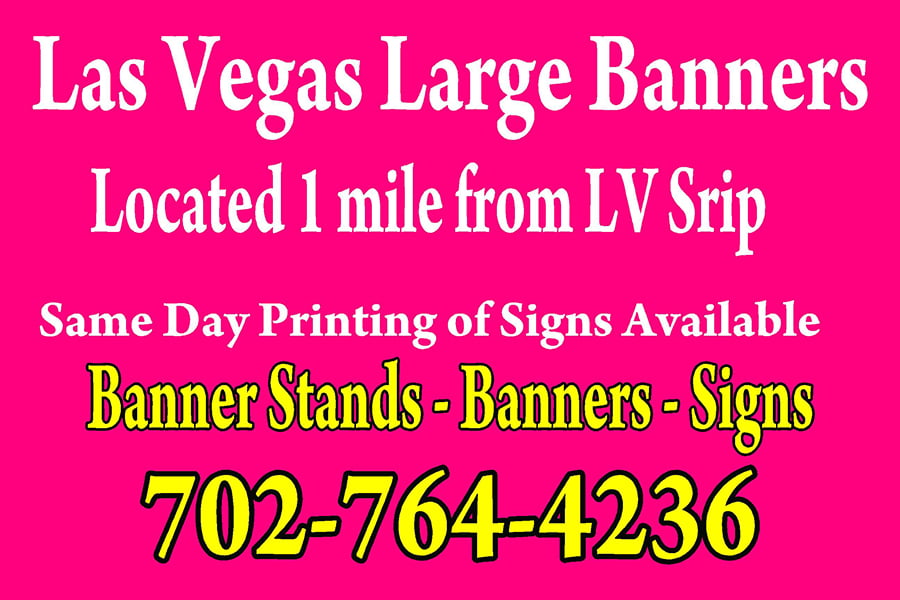 Trade Show Banners and Signs Are Cheap in Price
Many Las Vegas sign shops are competing for your tradeshow banners, foam board signs, and retractable pull up banners. The competition is very high and the sign stores near the convention center service the trade shows. They have modern printers and other sign making equipment that help control costs. These sign shops can have your signs delivered or can offer fast easy pick up. So contact your local Vegas sign company today if you should find yourself in need of tradeshow signs or convention signs.