Sign printing near me is a Google search term to find a sign shop near you. If you need signs and do not of of a sign shop, this search term works great. Google will give you search results with nearby sign shops. You can look at their Google ratings to determine if it is the sign shop you want to use. Signs Near me and sign company near me are also synonymous terms that can also be used. However, the terms are generally used by businesses and vendors using the convention venues. And are needing signs and banners.
Las Vegas is a major destination site for trade shows and connections. Las Vegas is the king of events. So every year, hundreds of events and shows take place in Vegas. So these events can be small or as large as the Consumer Electronic Show ( CES ). The CES convention is one of the biggest conventions in the world. Hundreds of thousands of people will show up for this event to see the latest in electronics. The latest innovative technology will be on display at this event. So the big electronic companies in the world will display at this event. Many stand up banner stands, vinyl banners and convention backdrop signs are needed for these events. So often the delivery companies assigned to deliver the signs and banners do not show up on time or show up with damaged signs. In these cases, new signs and vinyl banners are needed.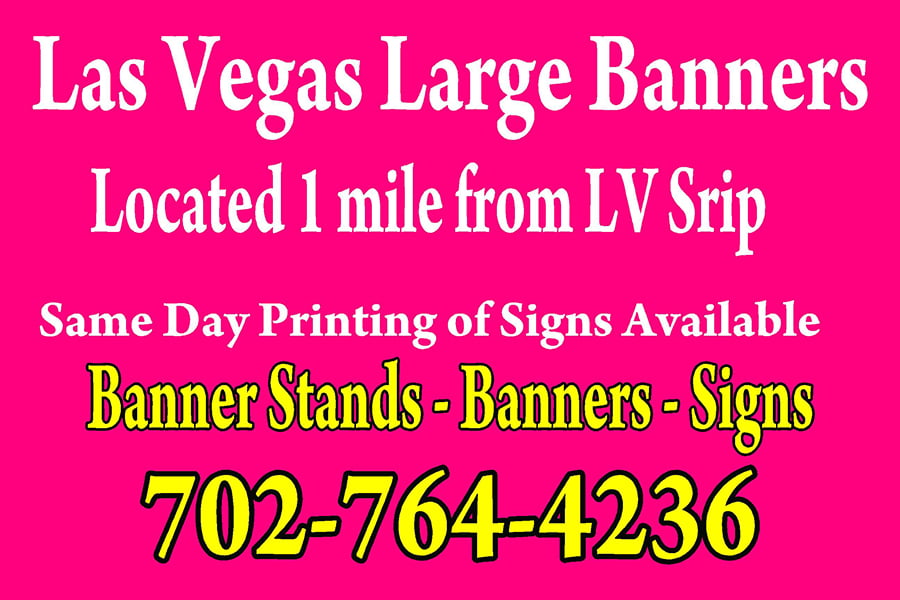 Sign Printing Near Me Can Also Lead To Same Day Sign Printing
Same day sign printing and same day vinyl banner printing are possible in Las Vegas. That is because Vegas sign companies have modern sign printing equipment that print signs fast with high quality. The inks are ecologically sound and long lasting. The inks can be used outdoors and indoors safely.