Sign backdrop printing Las Vegas is needed for the busy trade show and convention season in Las Vegas. While technically the tradeshows and conventions are year round in Vegas. The majority of events take place in the busy November through April season. So during this time, many tradeshow backdrop displays are needed for the display booths. Vendors and companies showing off their products at these events prefer to have the signs and banners made in Las Vegas. This allows them to travel light into Las Vegas and just pick up their signs. So this not only saves money, it also cuts down on the risk of lost or damaged signage. Many times shipping companies will damage or lose important packages. Sometimes the signs do not show up at all.
The Sema convention is scheduled for November 2022 in Las Vegas. Sema convention backdrop display signs are already being ordered. CES conventions signs are also already being ordered. As these two events attract hundreds of thousands of people from around the world. The biggest companies in the world display their products at these events. Many convention signs and banners are needed.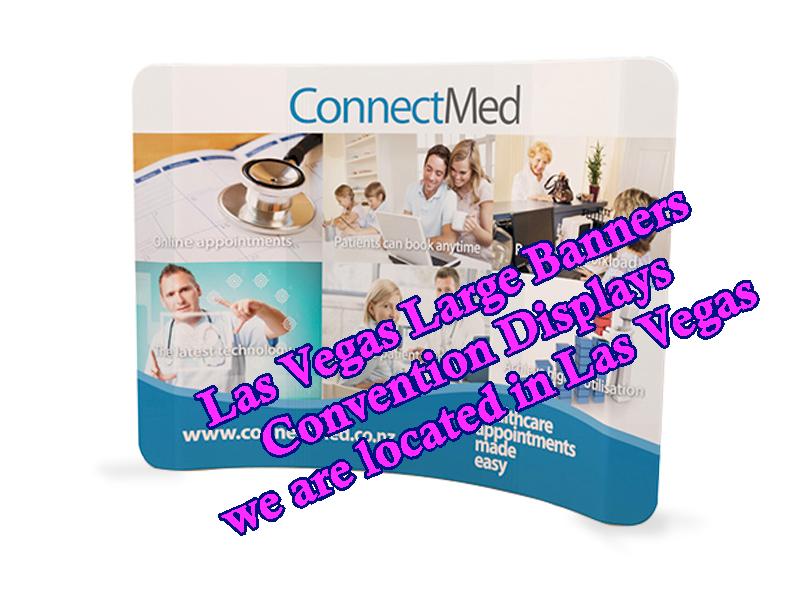 Sign Backdrop Printing Las Vegas Can Be In Many Sizes
The most popular trade show sign displays are the 8ft curved and straight displays. Also the 10ft backdrop displays are very popular. Many companies just prefer to put a 8ft x 8ft banner with an adjustable banner stand in the background. The 8ft x 10ft backdrop banner is also popular and easy to set up. Instead of hiring expensive union labor, companies can put up these display signs themselves.
Your local sign company Las Vegas will be able to answer all your questions. So give them a call today and see how these tradeshow signs can help you.