Same day signs near me is a good search term to use if you need rush order signage. In a town that is known for 24 hour entertainment. Getting signs and banners within 24 hours is sometimes a must. Las Vegas is the king of trade shows and conventions. So accordingly, many trade show display signage and trade show banners are needed for these events. So many vendors and companies bring their sign graphics with them or ship them into Las Vegas. And this is where problems begin. Many times the shipping companies will not deliver the signs on time. The signs have to go through cross country where part of the country is shut down because of snow or adverse weather. So in these cases, the signs or packages do not show up on time.
So in other cases the convention signage and convention banners show up damaged. In all these cases, the signs and banners need to be made again. So this way the show can go on as planned. In other cases the marketing for the event gets changed at the last minute. So this sends everybody scrambling to get new signs and banners to meet the new marketing plan.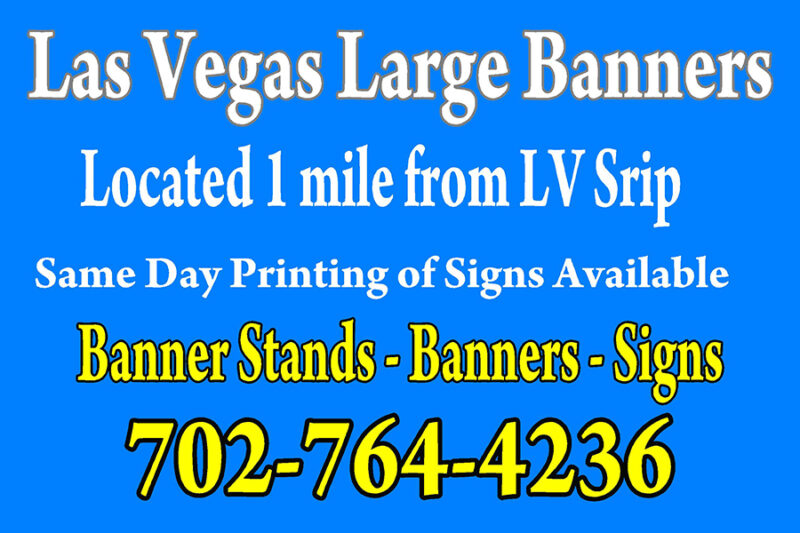 Same Day Signs Near Me Do Not Have To Be Expensive
Las Vegas sign shops have state of the art sign making equipment. They use large format printers capable of printing signage and banners very fast. So these signs are also printed with high quality utilizing ecologically friendly inks. These inks are environmentally safe and can be used both indoors and outdoors. Because of the speed of these printers, the actual cost of Las Vegas sign printing has actually fallen. More printing per hour means more productivity and less cost. Your local Vegas sign company will have more information about rush order banners.