Same day Las Vegas signs are available for emergencies in Las Vegas. Many sign stores have modern sign printers that can print signs fast with high quality. So these modern printers use ecologically sound inks that are specifically designed not to fade in the hot summer sun of Southern Nevada. These inks can be used both indoors as well as outdoors.
It would behoove you to make sure you are using a Las Vegas sign company with an address here in Vegas. There are many sign brokers that promise the world but do not deliver. Many times legitimate Vegas sign stores have to help out at the end. Because the sign brokers did not come through in time.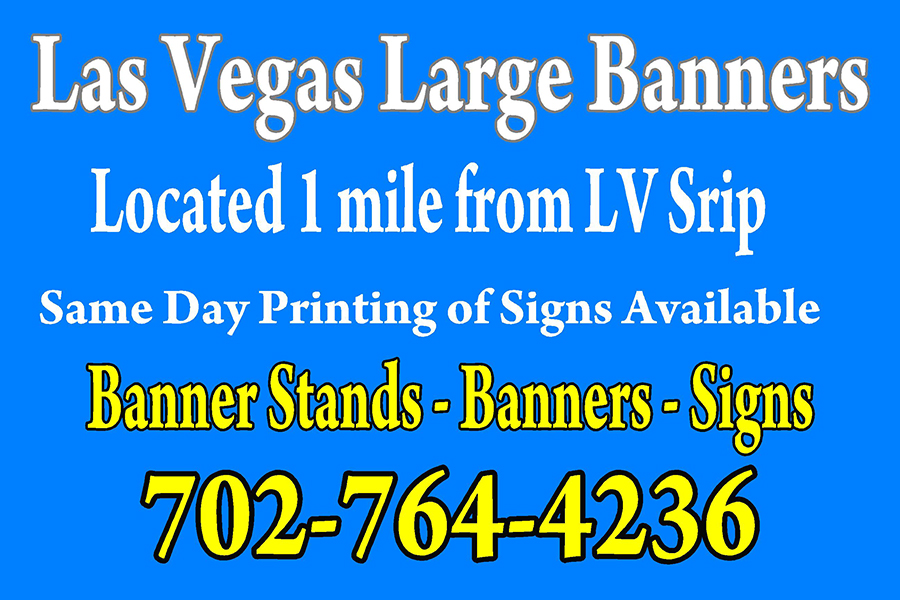 Same Day Las Vegas Signs Are Great For Shows and Events
Las Vegas is host to hundreds of events and shows a year. People and companies like to come to Las Vegas for the events and shows and then have fun afterwards. There is so much to do in Vegas. So besides the obvious gambling and entertainment. There are 5 star restaurants and top notch entertainment to see. There are plenty of hotel rooms and easy transportation. Las Vegas also has year round good weather. So while it may be snowing in other parts of the country, Vegas is enjoying moderate weather.
So many times companies will come into Las Vegas with their signs for an event. However when they go to set up at the venues, they discover their sign graphics missing or damaged. So in these cases, the signs and banners need to be replaced fast. Las Vegas fast sign printing is available at select sign shops that service the events and shows. Rush order sign printing and same and sign printing are available. Your local Las Vegas sign store will have further information if you need same day Las Vegas signage.