Same day coroplast signs are available in the Las Vegas area. These coroplast signage is great for indoor and outdoor signage. They are lightweight and will last several months in the outdoor weather. So these coroplast signs are also used event venues with great success. Local Las Vegas businesses also use these coroplast signs for temporary signage. The convenience stores love these signs and will place them next to the cash registers. So as to increase product awareness.
The coroplast signs come in full color. So this means you can print as many colors or combination of colors on the signs as you like. You can also have pictures and images printed on these plastic signs as well.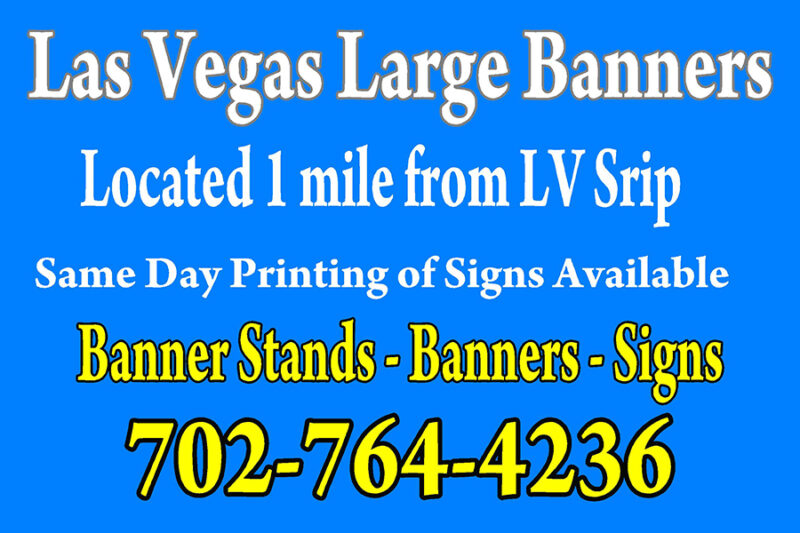 How Are Same Day Coroplast Signs Made ?
So coroplast signs can be printed directly onto a coroplast sheet with a flat bed printer. But the most common way is to print on a vinyl sticker and then laminate the print. So this lamination helps protect the print. The vinyl print with lamination is then applied to a 4mm coroplast sheet. The coroplast substrate is made with plastic.
The plastic sign can be made in any size. The most common sizes are the 18″ x 24″ coroplast sign. Also the 2ft by 3ft coroplast sign. But any size coroplast signage can be made. The coroplast sheets come in 4ft x 8ft sizes. Anything bigger than that and you have to place the plastic signs together to make it look like one large sign.
Conclusion
There are several Las Vegas sign shops that can print your same day signs. These full print sign shops are usually located near the convention venues for easy access. But be careful of sign brokers who try to sell signs with no ability to make the signs. They have out of state contacts that ship them into Las Vegas. And if something goes wrong, you are out of luck. Look for 5 star rated Yelp sign companies that are proven.
These Las Vegas signs can be made fast and cheap. They can also be made in a variety of sizes.