Same day banners near me is a good term to use when you are looking for vinyl banners. The locals know where all the sign shops are near them. But the people coming into Las Vegas for the events and shows have no clue where to find reputable sign shops. That can make same day signs and same day banners. So by Googling the search term. You can find a Las Vegas banner shop near you. So as to get your vinyl banners made fast and at a low cost.
Many of the businesses that come to Vegas to display at the events prefer to have their signs and banners made in Las Vegas. This saves money on expensive shipping and delivery costs. Also you have to worry about the signs and banners not showing up on time. So often there will be weather conditions that stop the trucks and trains from shipping packages. In other cases the sign packages show up damaged. So in these cases, local sign banner companies have to reprint the rush banners so that the event can go on as scheduled.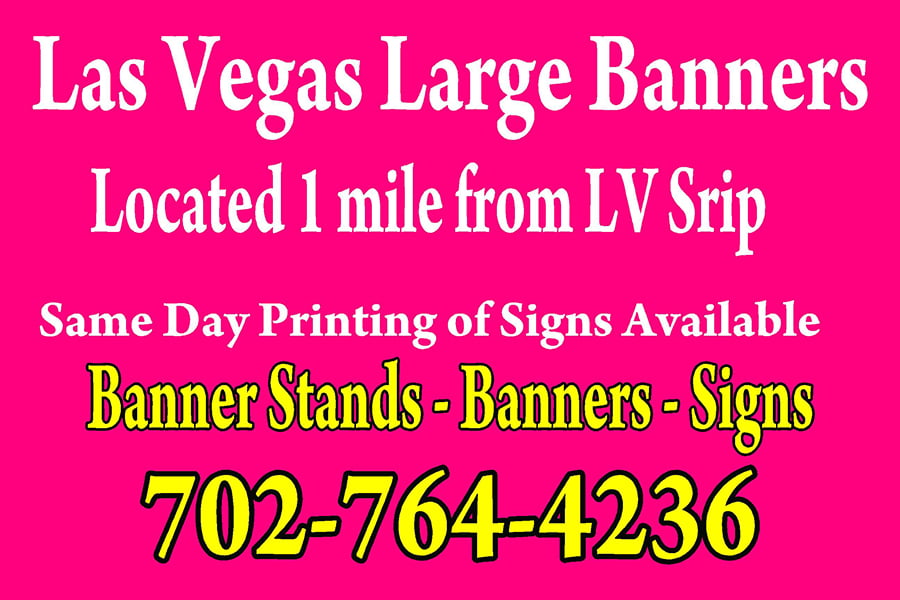 Same Day Banners Near Me Are Not Expensive
Las Vegas banner printing is done with wide format printers that can print very fast with exceptional quality. These banner printers can print much faster than the previous generation of printers. The printers use special inks that last a long time and are environmentally friendly. The banners are finished with hemming on the perimeter and grommets every two feet on all four sides of the banner. Pole pockets at the top and bottom can also be used instead of grommets. A pole pocket will allow a pole to slide through the pocket for display purposes.
So give a local sign shops a call if you should need same day banner signs.