Popup Banners For Tradeshows Vegas are cost effective signage that really works at the conventions and trade shows. These pop up banner stands are great for sign displays in tradeshow booths. The popup banners are portable signs and can be moved around. The stand alone banner stands are easy to set up and take down. They can be used many times at the different event venues.
Many events and exhibitions take place in Las Vegas Nevada. These events attract millions of people from all over the business community. So hundreds of companies and vendors attend these events to show off the new products to the attending people. Many trade show banners and trade show signs are needed for these events. Most companies and vendors prefer to have their signs made locally. They have been burned by high shipping charges and lost or damaged signs. There is nothing worse than having planned for months for a big event and then find out you have no signs. So then panic sets in and causes lots of issues.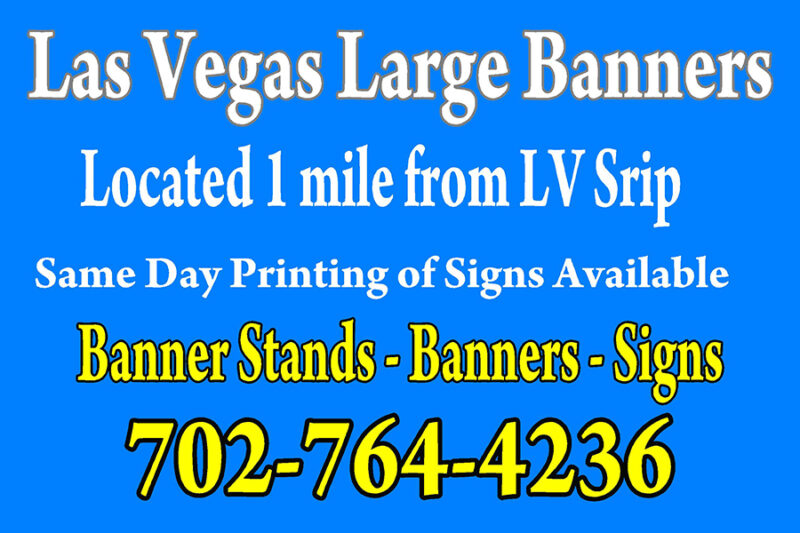 Same Day Popup Banners For Tradeshows Vegas Can Be Printed.
Las Vegas tradeshow sign printing companies have large format printers capable of printing really fast. Also with the highest quality. So the inks used are ecologically sound and environmentally friendly. The inks are long lasting and really bring out the colors of your design. Because of these fast printers, rush order popup banners are available. So there would only be a up charge if other work has to be postponed and overtime has to be paid. The sign shops that can do same day sign printing are generally located near the convention venues and event centers. The reason being is that they can offer fast pick up or delivery of your signage.