Low price tradeshow banners is a great start for you signage needs for the trade shows and conventions in Las Vegas. So why pay retail when you can get top quality tradeshow banners at a discount price. The vinyl banners are printed on the same large format printers as the retail banners. So only you do not have to pay the full retail price.
So there are hundreds of shows a year in Las Vegas that attract thousands of companies from many counties. These companies rely upon Las Vegas sign shops to print their banners and signs for the trade shows. So the shipping costs are so high. That it only makes sense just to have the convention banners printed in Vegas. So many times the companies come to the trade shows and simply throw away the signs and banners after the event. So then new banners and signs are made in the next town they have a show. It is not worth shipping and storing the signs.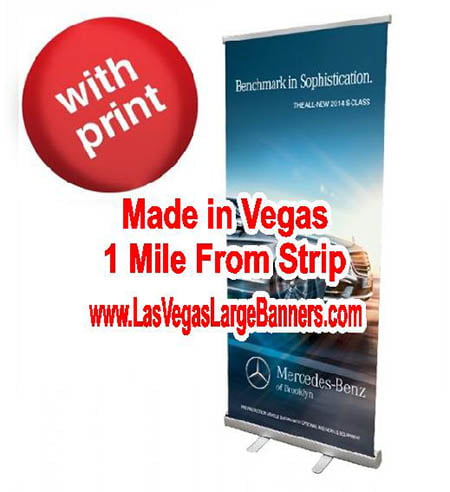 How Are Low Price Tradeshow Banners Printed ?
Las Vegas trade show banners are printed with large format printers. So these printers print very fast. With speeds up to several hundred square feet per hour. They use eco solvent inks that are environmentally friendly and long lasting. These inks are specifically designed to be bright and vivid and withstand fading in sun light. So after the banner printing, the banners are hemmed on the perimeter for additional strength. Then grommets are added on all four sides every two feet. So as to make installing the banner easy. Pole pockets at the top and bottom are also a option if pipe and drape is to be used.
Check with Las Vegas sign shops near the convention venues for the best deals. As they are the sign shops that service the tradeshows and conventions.