Las Vegas tradeshow sign shop keep busy during the very busy trade show and convention season in Las Vegas. Even though the trade shows are year round, the busiest times are November through April. So millions of people from all over the world will come to these events. They want to see the newest products and make business contacts. The best companies in the world come to display their product lines to business people. These companies see first hand how customers react to their products. So at these events many trade show signs and banners are needed.
Las Vegas is the king of trade shows and conventions. So many events and shows are held in Las Vegas. Companies and people like to come to Vegas for these events and all the fun that can be had afterwards. Las Vegas has casinos and fine dining. The year round good weather allows trade show participants to be outdoors and ply golf or water boat in nearby Lake Mead.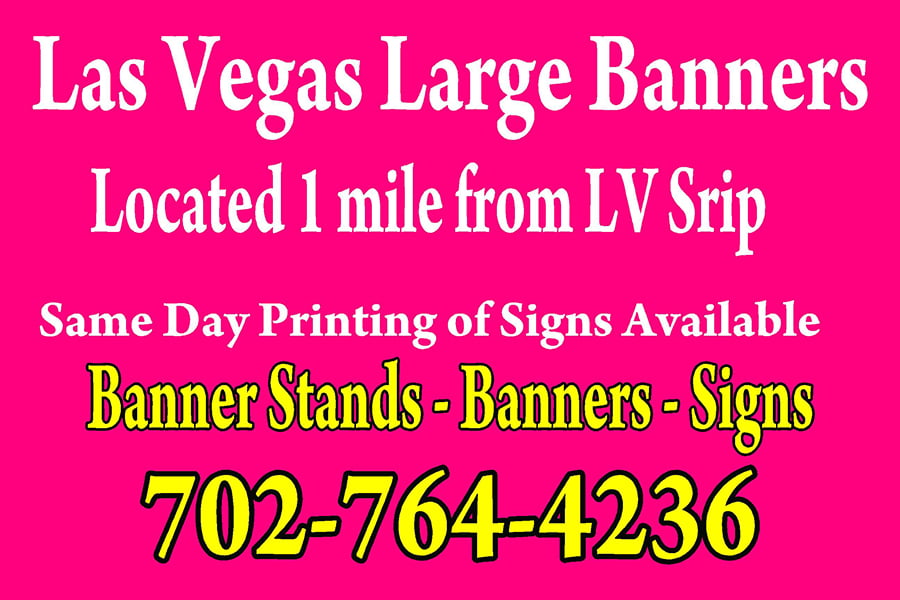 Las Vegas Tradeshow Sign Shop Can Make Many Different Types of Signs
Las Vegas banners and foam board signs are just a few of the types of signs that can be made for events and shows. So retractable banner stands are also important because they allow for sign portability. Banner stands are self standing and can be placed anywhere in your display booth. So this makes them very popular for that reason alone. Another reason is that they are cheap in price and can be ordered for a single show. So then afterwards they can be thrown away instead of having to pack them up and ship them back home.
Same day signs and banners are available through your sign company in Las Vegas. Give them a call today if you should need some tradeshow banners and signs.