Las Vegas tradeshow sign banners are a must have sign graphic at events ans shows. These trade show banners are very popular at the many conventions and trade shows in Las Vegas. The banners are cheap in price and can simply be tossed away at the end of the event. So very often signs and banners are made for a single event and then simply thrown away after. So why spend a lot of money on Vegas trade show signs and banners if you do not have to.
There are hundreds of trade shows and conventions in Las Vegas every year. So at these events many Las Vegas banners and signs are needed for display purposes. The vendors and companies use these signs and banners to entice people to stop and inquire about their products. Because these shows attract millions of people to come to Las Vegas every year. The trade shows and conventions are a economic engine to Las Vegas. Millions of dollars have been poured into the convention venues. So these convention venues are state of the art and can hold the biggest and best events and shows.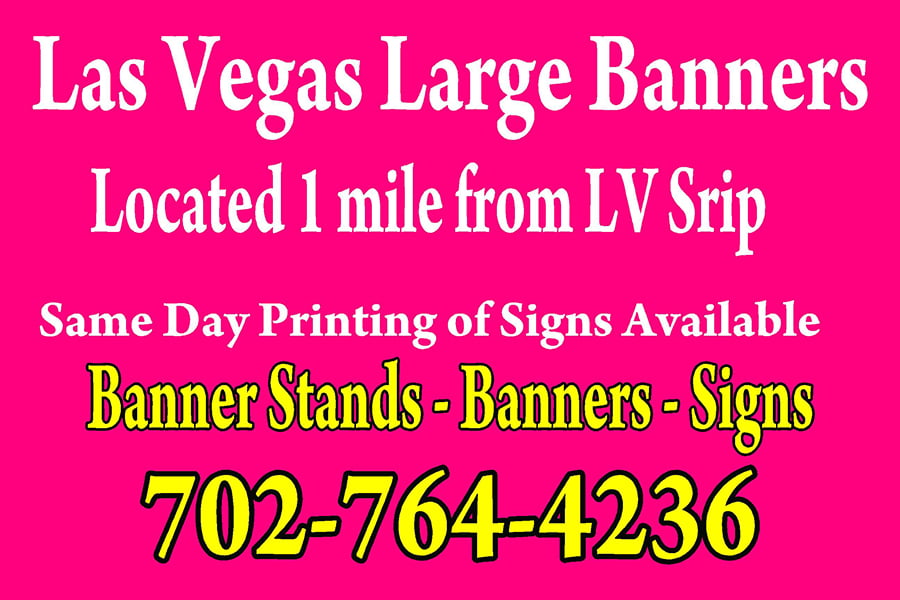 How Are Las Vegas Tradeshow Sign Banners Made ?
Las Vegas banners are printed on large format printers with specialized inks. These inks produce bright colors and are ecologically friendly. There are no harsh chemicals in the inks. The Vegas sign banners can be used indoors and also outdoors. The sign banners are full color and can have pictures and images printed on them. So after printing the banners. The banners are hemmed on the perimeter for additional strength and then grommets are placed every two feet on all four sides. So this allows for the banner to be displayed easily. The local Las Vegas tradeshow sign company will have more information about these trade show banner signs.