Las Vegas tradeshow display signage is big business during the busy trade show and convention season in Vegas. So although trade shows and conventions are year round in Las Vegas. The majority of events occur during the busy December through April season. Perhaps becasue of the temperate climate of those months attract people from all over the world. So while the rest of the country is in cold weather. Las Vegas offers a moderate climate. So many vendors and companies come to Las Vegas to display the new products and new services being offered. This attracts millions of people from around the world. So these millions of people drive the Las Vegas economy. Vegas has a huge infrastructure to make the events and shows very attractive.
Many signs and banners are needed for all these events. Tradeshow banners and tradeshow signs are in demand. Many banner stands and backdrop banners are needed for these events. So the vendors and companies displaying at the events use local sign companies for their signs. This saves a lot of money on expensive shipping. It also guarantees the signs will be available when the companies arrive in Las Vegas. The companies can either pick up the signs or have them delivered.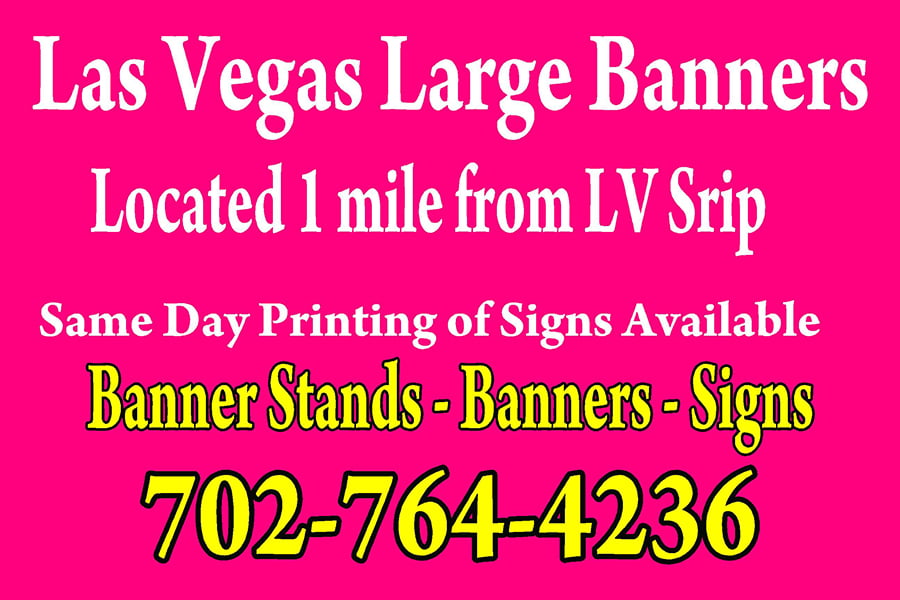 There Are Many Types of Las Vegas Tradeshow Display Signage
Tradeshow backdrop banners are very popular at event venues. These backdrop signs are placed at the rear of display booths in order to get people's attention as they walk by. Many companies will have their product pictures printed on the banner. So this makes it easy for potential customers to know exactly what you are promoting. These backdrop banners are custom made to any size you like. Ask you local Las Vegas sign store about tradeshow signs and see how they can make your event a success.