Las Vegas trade show banners are big sellers at trade shows and conventions. Thousands of companies and vendors come to Las Vegas every year to display the newest gadgetry to people from around the world. Millions of people from around the world attend these events. So conventions and trade shows are big business in Las Vegas. It drives the economy.
There are three very large venues that have modern state of the art convention facilities. These venues have well over one million square feet of floor space that can be divided up. So this allows for multiple conventions and trade shows to be held under one roof at the same time.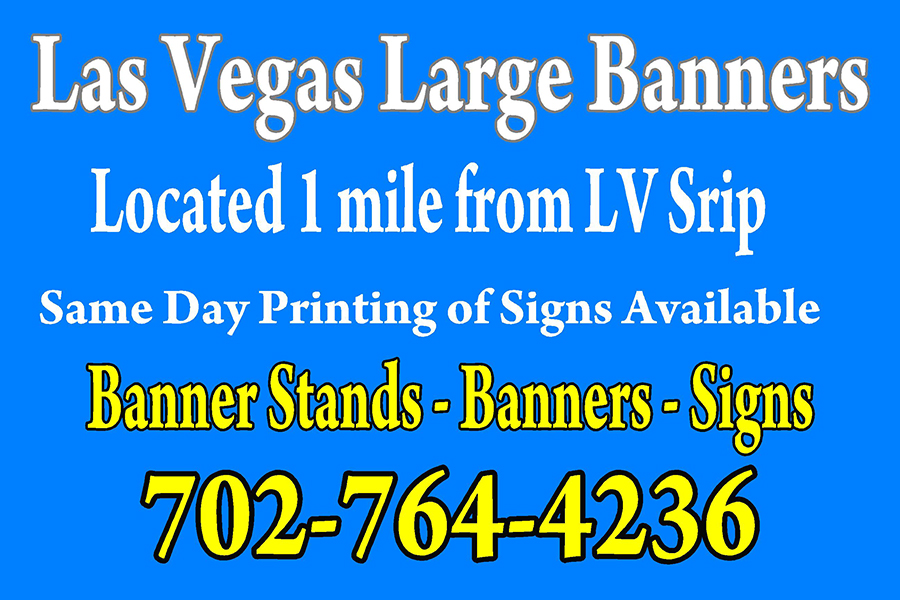 Las Vegas banners can be printed very quickly. Because of advancement in large format printing. These newer sign printers can print with high quality and at very fast speeds. So these advancements in printing has led to lower banner prices over the years. With more production comes lower prices.
How Are Las Vegas Trade Show Banners Printed and Made ?
Las Vegas banner printing is done on 13 ounce vinyl banner material. This is a tough material that is long lasting. So it can be used both indoors and outdoors. The inks used are ecologically sound and environmentally friendly. The inks are design to last a long time. So this is especially important because of the intense sunlight that Las Vegas outdoor banners are subject to. The banners after printing are reinforced on the perimeter through the process of hemming. So then grommets are installed on all four sides of the vinyl banner sign so that they can be displayed easily. These vinyl banners are full color and can have pictures and logos printed on them. Full color means that you can have as many colors on the banner as you like.