Las Vegas same day banner is sometimes needed for many reasons. Same day banners and same day signs are needed a lot at the events and shows in Las Vegas. So this is because the companies forget to bring their signs with them or the shipping carriers did not deliver on time. In other cases, the shipping companies deliver damaged packages. But in any case, the signs and banners need to be replaced quickly. Also at a low cost.
There is a large sign industry in Vegas that supports the trade shows and conventions. Las Vegas is host to hundreds of events an shows a year that attract the biggest corporations in the world. These corporations display the newest products and services being developed to interested parties. And how the people are interested. These events attract millions of people from all over the world. So as to find out the latest information on their respective industries. Many vinyl banners, foam board signs, and tradeshow backdrop banners are needed for these events. So when things go wrong, the signs need to be replaced fast.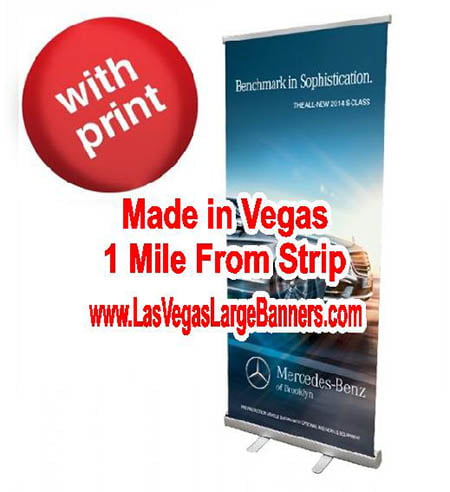 Las Vegas Same Day Banner Are Not Expensive
Large format printers do most of the work when Las Vegas banner printing. These vinyl banners are printed faster than ever before with greater quality. The inks being used are ecologically sound and environmentally friendly. The inks are long lasting and bring out the bright and boldness of your graphic design. Many printers are using a 8 color system capable of printing colors that normal printers cannot print. So since these banners are printing faster than ever before, it has lowered the cost of producing banners. This cost is being passed on to the end user.
So contact you local banner sign company Las Vegas for additional information about getting your rush banners and rush signs printed today.