Las Vegas personalized banners can get you that custom vinyl banner printed the way you want. So your custom vinyl banner can be any color or combination of colors. Logos and images can be printed on the banner as well. Your personalized vinyl banner can be as small as 1ft x 2ft. Or can be as big as 8ft tall x 50 feet wide.
These personalized custom vinyl banners are perfect for your specials event or business. You can have the banners printed any way you like. The banners come standard with hemming. So hemming allows for reinforcement of the perimeter of the banner. Grommets are placed all around the banner on all four sides . So that way the vinyl banner is easy to hang and display.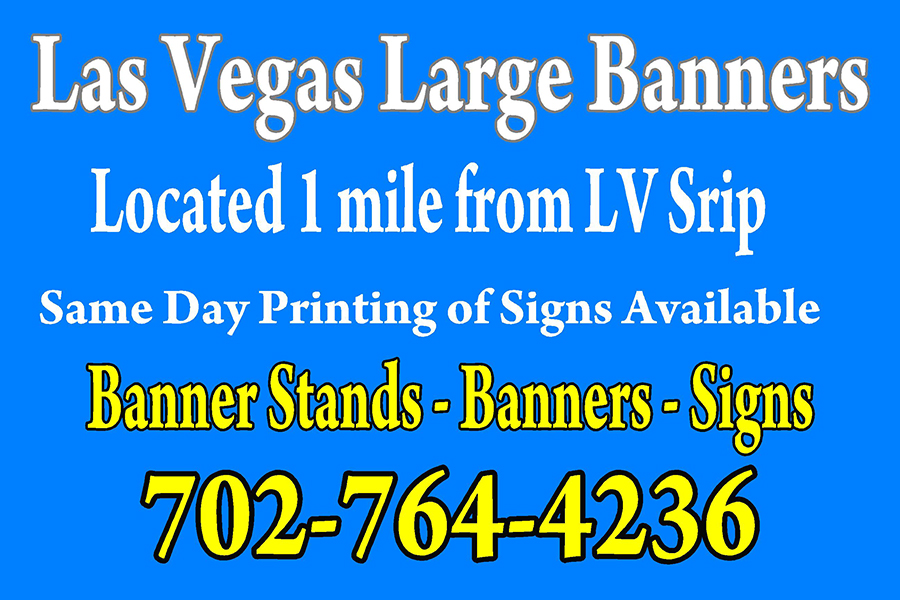 Conventions and Trade Shows like Las Vegas Personalized Banners
Las Vegas banners are in big demand at the convention and trade show venues. You can say that the banners are all custom made for these events. The vinyl banners are usually printed for one event and then simply tossed away at the end of the show. So the signs and banners are proprietary to the event.
Las Vegas banners are printed on a 13 oz vinyl banner material with specialized inks designed to prevent fading. So the fading part is very important in Las Vegas where it gets well over 100 degrees for several months. The sun has a tendency to fade colors quickly. The inks are ecologically friendly and last a long time.
Same day Las Vegas banner printing is available in many cases. Your local Las Vegas banner sign store will be able to give further information about that. Check with them about your personalized banner needs and they will be more than happy to assist you.