Las Vegas fast vinyl banners can get you those banner signs printed fast and at a cheap price. Vegas vinyl banner signs are one of the cheapest forms of advertising in the sign business. These inexpensive vinyl banners are printed on a 13 ounce vinyl banner material with eco solvent inks. So after printing the banners are hemmed on the perimeter for additional strength. So then grommets are strategically placed every twenty four inches on all four sides of the banner. Because this allows for easy display of the banners.
Vegas banner signs can be made to any size. Sizes from 1ft x 3ft to 10ft tall x 60 feet wide are no problem. The banners are full color. So that means you can have a lot of colors printed on the vinyl banner and along with images and pictures.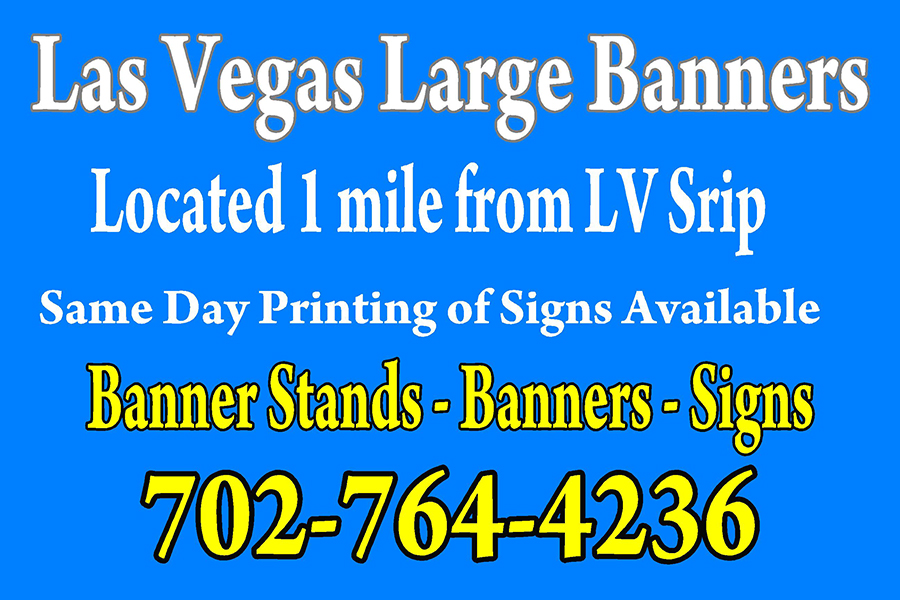 Las Vegas Fast Vinyl Banners Are Great For Events and Shows
Vendors and companies come from all over the world to Las Vegas for the many events and shows. So at these shows many banners and signs are needed for display purposes. These banners and signs help sell there items and provide valuable information about product information. So many times companies will place large vinyl banners at the back of their display booths to help educate customers about their business. These large vinyl banners may just have the company information on them or have pictures of products the sales people can refer to. Sometimes the companies will place very large banners above their display booths so that anyone in the building can see the banner and use it as a marker. It makes for great first impressions.
Banner signs can be made very fast. Same day banners and rush order banners are usually accepted at Las Vegas sign shops. Contact your local Vegas sign shop today if you should need fast vinyl banners.