Las Vegas exhibit banners are being used at the Las Vegas exhibitions. These vinyl banners are easy and cheap to print and make. So the vendors and companies who are exhibiting at the event like these banner signs. The Vegas banners can be custom made to any size you like. So they can be as small as 1ft x 1ft and as large as 10ft tall x 100 feet long. The Las Vegas banners are full color. Meaning you can have as many colors printed on the banner signs as you like. This also includes pictures and images.
Southern Nevada is a top destination for events and shows. Most people think of Vegas as a gambling mecca. But the truth is that millions of people come to Vegas every year for the events and shows. Thousands of vendors and companies come to exhibit their merchandise and services to these people from around the world. Three very large event venues have been built to handle these shows. So the Las Vegas Convention Center is the largest at about 3 million square feet of show space. Next comes the Mandalay Bay Convention Center and Sands Expo at about 1 million square feet of space. All these venues need Las Vegas signs and banners for their events.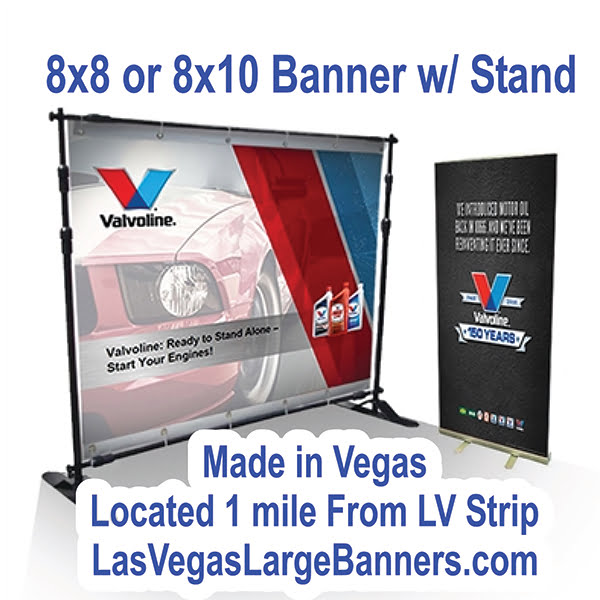 Las Vegas Exhibit Banners Like Big Backdrop Banners
Backdrop banners are real popular at exhibitions and shows. The people will place these large backdrop banners at the back of their booths. So as the people walk by, they can see what your company and you are all about. So this makes it easy on the people at the event to easily identify you. It also gives your sales team the opportunity to talk to people as they read the backdrop signs.
So contact your local sign company in Vegas about these banner signs and how they can help your event.