Las Vegas convention signage is in big demand during the busy trade show and convention season. This convention season lasts year round but the majority of the conventions are between November and April. So the conventions and trade shows require a lot of signage. So tradeshow banners and convention signs are very popular. Las Vegas banner stands are one of the most popular types of signage at these events. The vendors and companies display love the portability of the banner stands. Because they can be placed anywhere. The retractable banner stands are self standing. So the banner stands also come in many different sizes to meet marketing needs.
Convention backdrop displays are another popular display sign at the conventions. These backdrop signs come in the 8ft backdrop display sign and the 10ft backdrop display sign. These types of convention signs are large and can be set up in about 10 minutes. They come with a nylon bag for easy transportation. Best of all they do not require expensive union labor to set up the signs.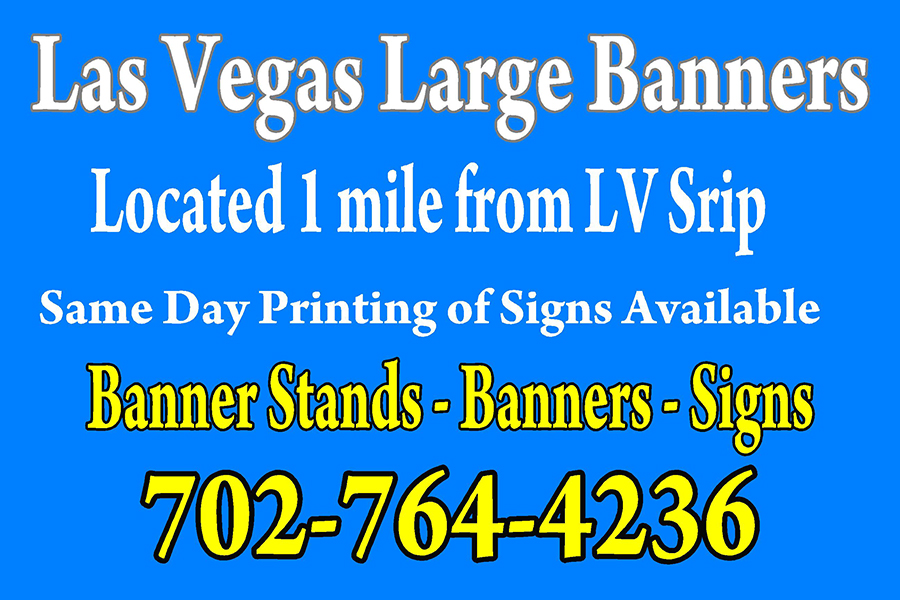 Vinyl Banners Are A Popular Form of Las Vegas Convention Signage.
The vinyl banner is perhaps the most simplest and cheapest sign available for conventions and trade shows. These custom printed banners can be any size to meet your needs. The convention banners are full color. So that means you can have as many colors on the banner as you like. So in addition you can have pictures and images printed on the banner. They are also one of the most cheapest signs available for purchase.
Your local Las Vegas sign shop will have a lot more information on your convention and trade show signs and banners. So give them a call today so they can help you make your convention a success.