Las Vegas cheap convention banners are popular at the convention venues. Everybody wants cheap signage for their events. So fortunately there are many Las Vegas sign shops that have modern sign printers that can print very fast. So the faster the printer can make banner signs the cheaper they become.
Banners can be custom made to any size you like. So from a small one foot by one foot to 8ft x 30ft and larger is no problem. The Las Vegas banners are all full color banners. So that means that you can have as many colors on the banner as you like. Also pictures and logos can be printed on the banner sign.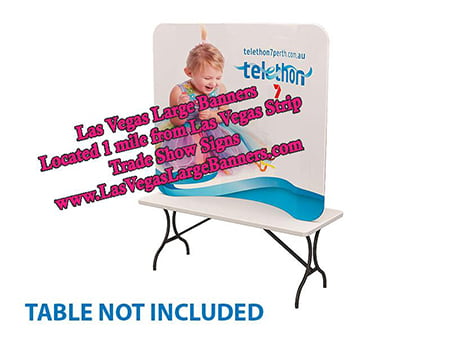 Las Vegas Cheap Convention Banners Are Popular.
There is a very strong demand for Las Vegas signs and banners. Because there are hundreds of events and shows yearly in Vegas. These events and shows attract thousands of vendors and companies from around the world. So in return millions of people from across the globe come to these events to see the newest products and gadgetry. The convention banner signs are cheap in cost and easy to display. However if you hang them from the rafters of the event venue, union labor is usually required. This can get quite expensive.
Vegas convention vinyl banners are printed on a vinyl banner material with inks designed to be bright and bold. The inks are ecologically sound and can be used both indoors and outdoors. The banners all come with a hem on them for perimeter reinforcement. So then grommets are added to the banners edges for easy displaying. pole pockets can also be substituted for grommets if you intend to display them with a pipe and drape system. Contact you local Vegas sign company for additional information on the cheap banner signs.