Las Vegas big banner signs can get you those Las Vegas large vinyl banners. These large vinyl banners are popular at outdoor events and at the convention venues. The big vinyl banners can be at the back of a outdoor stage and act as a prop.
These large outdoor banners can be printed on a 13 ounce vinyl banner material or a mesh banner material. A large outdoor mesh banner allows for a full color print. So the only difference is that the banner has holes in it that allows air to pass. If there is going to be wind at an event it is a good idea to have a mesh banner. So this way the air will go through the banner instead of pushing up against it.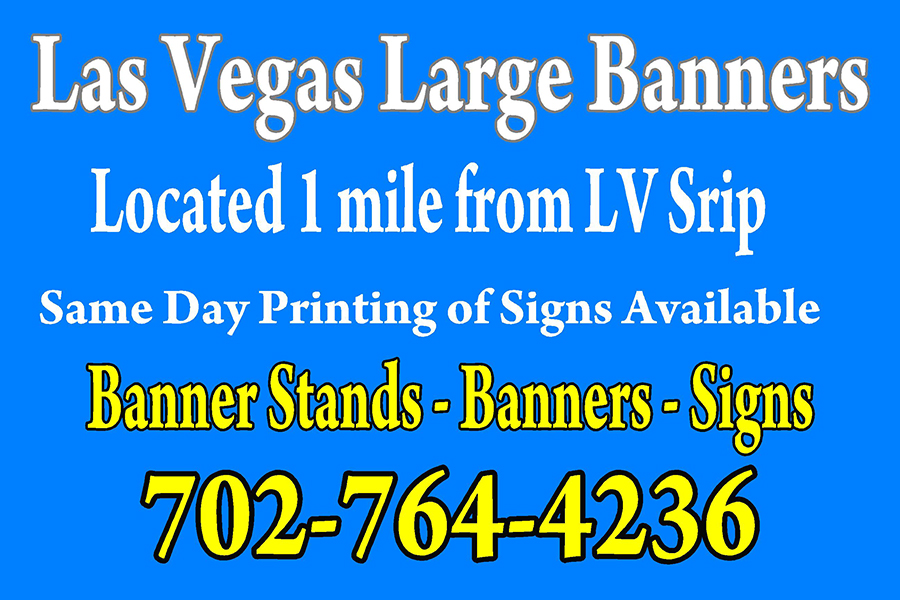 Las Vegas Big Banner Signs Are Great For Conventions
Large banner displays at the back of convention booths are gaining in popularity. Companies and vendors like to have these large banners line the back of their display booths. So as people walk by they can take notice of the large banner. So sometimes they will have there name on the logo. Other times they will print pictures of their products and services so that everyone can see what they do.
Large vinyl banners are printed on a 13 ounce vinyl banner material with eco solvent inks. These inks are designed to last a long time in the outdoors as well as for indoor usage. The inks are environmentally friendly and bring out the bright and vivid colors of your design. The banners are finished with hemming on the perimeter. So then grommets are placed on all four sides so that it can be displayed easily.
Your local Las Vegas banner sign store will have more information and production times for you.