Las Vegas 8ft tradeshow banners are great for the rear of display booths at the convention venues. Companies and sellers like to place these large tradeshow banners with pictures of their products in their booths. So this allows people walking by to see what they are promoting. Being able to quickly identify the business of the display booth helps everybody involved. In other cases, companies will just print their company name and logo on the vinyl banner as a way to brand their company.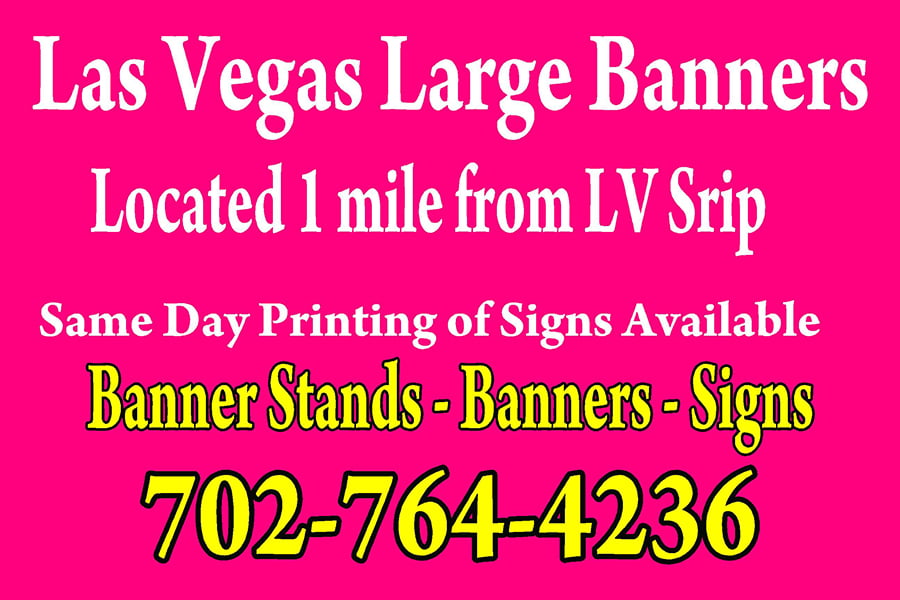 What Kind Of Las Vegas 8ft Tradeshow Banners Are There ?
Las Vegas tradeshow banners can be made in the popular 8×8 banner size or the 8×10 banner size. The banner material can be a vinyl banner material or a fabric banner material. The vinyl banner material is usually a 13 ounce vinyl banner and finished with pole pockets or grommets. The tradeshow vinyl banner is a full color banner. So this means you can print as many colors or combination of colors on the banner as you like. So pictures and images can also be printed on the banner.
The Las Vegas fabric banners are printed on a fabric polyester material that allows for a wrinkle free appearance. The banner printing can be done in full color as well. Also images and pictures can be printed on the banner. So the polyester material allows for a slight stretch of the banner which allows it to be wrinkle free. Washing the fabric banner after every use will guarantee it is always fresh and new looking. After the event, simply roll up or fold your fabric banner for future use at another event.
So these large tradeshow banners are made locally in the Las Vegas area. Contact one of the many sign shops that service the tradeshow and convention industry for further questions.