Fast trade show banners Vegas are needed when things do not go right at the trade show events. There are hundreds of event happening every year in Las Vegas that require many Vegas signs and Vegas banners. These events take place at the Vegas casino meeting rooms or one of the large event venues. There are three of these large event venues in Vegas. The largest, Las Vegas Convention Center has about three million square feet of space to hold events. The other two facilities have over one million feet of event space. So these venues can handle the biggest and best events from all over the world. Thousands of vendors and companies display their goods at these events. Trade show banners are in big demand at these events.
Many of the businesses and sales companies will make the mistake of having their trade show signs made elsewhere and shipped into Southern Nevada. Unfortunately, many times the shipping companies do not deliver in time. Or they deliver damaged packages. ( Not to mention the expense of having to ship ) When the Trade show signs and trade show banners have to be made again, local sign companies are challenged with the task. There are many sign companies near the convention venues and casinos that can offer same day trade show signs and banner printing.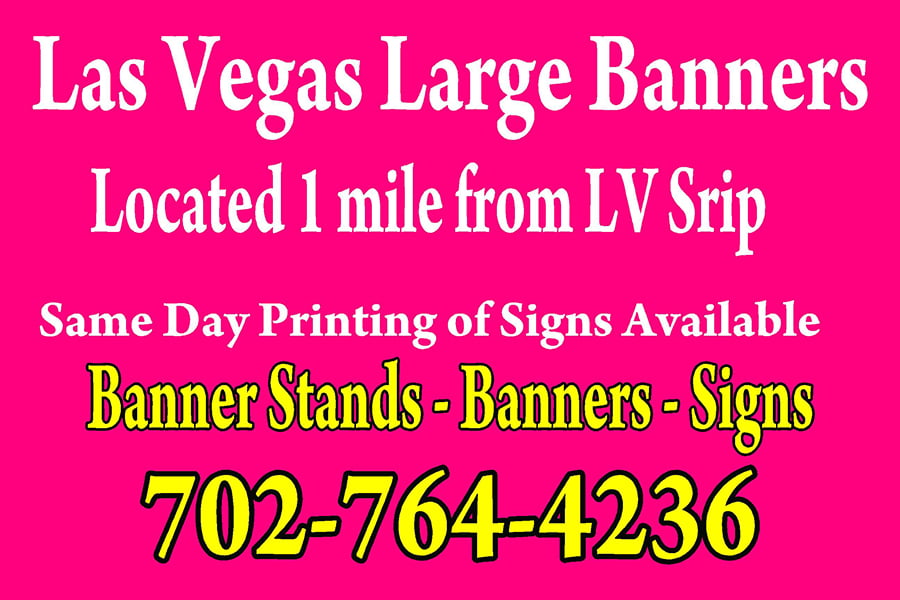 Fast Trade Show Banners Vegas Do Not Cost A Lot
Las Vegas trade show sign companies have modern sign making equipment. They can do the Las Vegas banner printing fast and cheap. The production of these printers is faster than ever before. Also with higher quality. So as more signs and banners can be made per hour, the cost of manufacturing the signs and Vegas banners has fallen. This savings is passed on to the end user.