Fast backdrop banners Vegas can lead you to those fast turnaround vinyl banners for your backdrops. So these large Las Vegas backdrop banners are very popular at events and exhibitions in Las Vegas. Millions of people come annually to Las Vegas for these events to see the newest products and services. Las Vegas is a favorite destination for events. Because of all the fun Vegas has to offer. Not only does Las Vegas have state of the art event venues with over one million square feet of space. Vegas has three of these large venues. So these facilities are so large that multiple events can take place at the same time.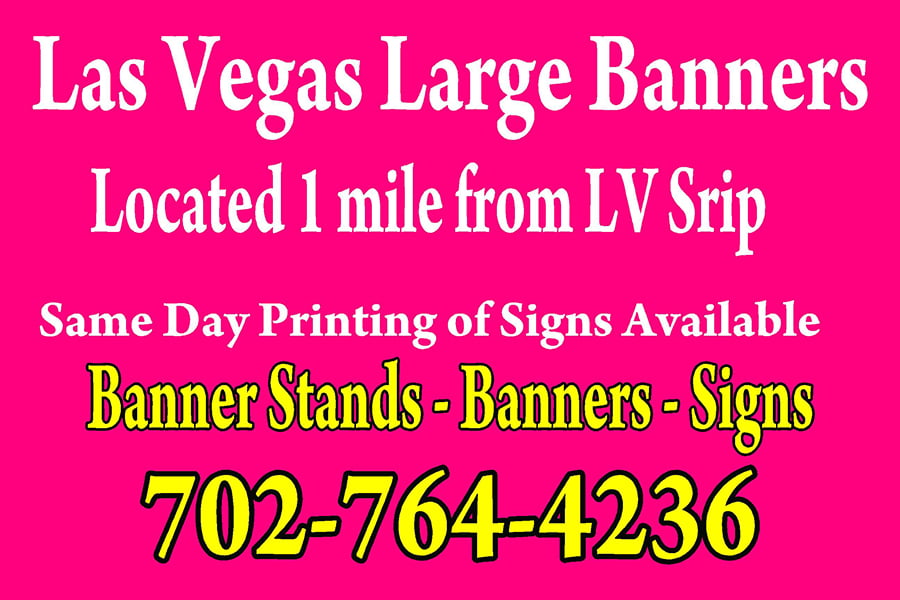 Fast Backdrop Banners Vegas Are Great For Convention Display Booths
Backdrop banners are the new rage at conventions and trade shows. Vendors and companies are displaying these large vinyl backdrop banners at the back of their booths. So when people walk by they can see the companies name and logo. Sometimes the companies and vendors will print pictures of their products on the banner. So then they use the large banners as a sales prop. The sales people will refer to the banner in their sales presentations to help explain their products.
Backdrop vinyl banner signs are full color banners. So that means you can have a multitude of colors printed on the banner. Also pictures and logos can be printed on the background banner as well. The background vinyl banners can be custom made to any size. The most popular standard sizes are the 8ft x 8ft backdrop banner and the 8ft x 10ft backdrop banner. These large banner signs usually are displayed with the use of pole pockets. A pole pocket is a pocket made on the banner so that a pipe or pole can slide through it. These pole pockets are placed at the top and bottom of the banner to support the weight of the banner and also keep it snug. So this allows a wrinkle free appearance.