Custom vinyl banner Las Vegas is available in short notice in Las Vegas. Many conventions and trade shows take place in Las Vegas. So many signs and banners are needed for the events. Las Vegas hosts hundreds of events and shows a year. These shows and events attract millions of people from around the world. The biggest and best companies from across the world come to show off the latest products and services. So in return these events attract millions of visitors a year to Las Vegas.
There are three very large convention venues in Las Vegas. There is the Mandalay Bay convention Center and Sands Expo. Also there is the Las Vegas Convention Center. All these event venues have well over one million square feet of floor space to hold conventions. Many times there will be several conventions being held at the same time under one roof. These conventions venues are state of the art and very large.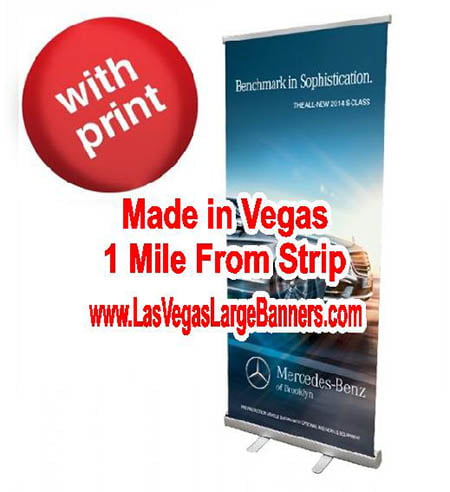 Custom Vinyl Banner Las Vegas Can Be Printed The Same Day
Same day banner printing is available in Las Vegas. So many times companies and vendors will come into Las Vegas for an event or show. So sometimes they find out at the last minute that their signs and banners didn't make it. Also the signs and banners get damaged during the shipping process. So in these cases, the banners and signs need to be replaced quickly and at a low price. Because there are sign shops in Las Vegas that service the convention industry. Banner printing is possible for same day pick up or delivery. Generally these sign shops are located near the convention venues so that easy pick up or delivery is possible.
So if you find yourself in need of same day signs or banners, look no further than your local Las VEgas sign shop.