Custom step repeat banners Vegas are great for background banners. These step and repeat signs come in a variety of sizes to match your needs. The most common size is the 8ft x 8ft step and repeat banner and the 8ft x 10ft step and repeat banner. So these big background banners can be made smaller and also larger.
A step and repeat banner is having a logo, picture or text alternately repeated over and over again on a vinyl banner sign. The logo or text can be sen in the background from whatever angle you are looking at. people will stand in front of these backdrop banner signs and have their picture taken. So from any angle the text or pictures on the banner will be able to be seen in the background.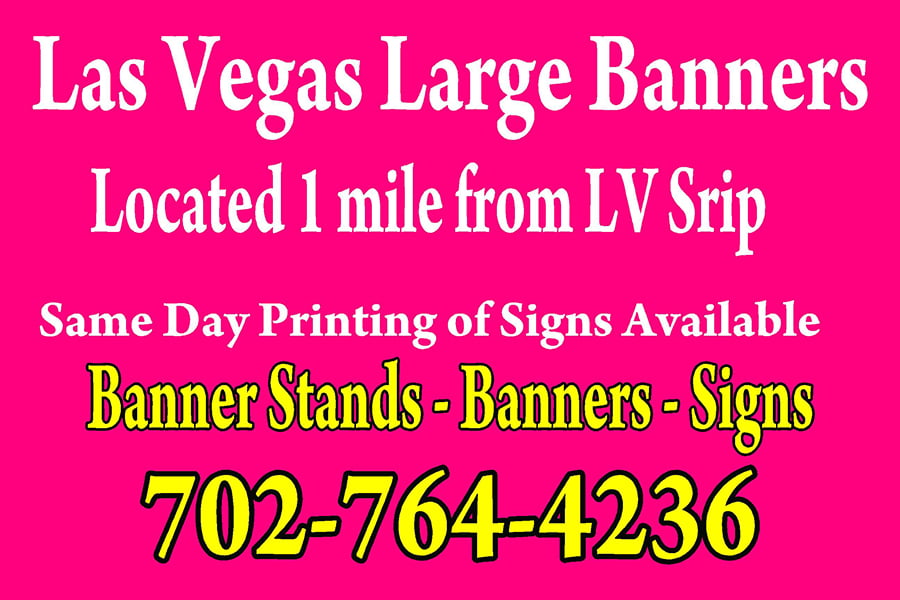 How Are Custom Step Repeat Banners Vegas Made ?
Step and repeat banners are printed on a 13 ounce vinyl banner material with eco solvent inks. These solvent inks bring to life your design and make it bold and vivid. So the banner is finished with pole pockets at the top and bottom or with grommets. Pole pockets allow a pole to slide through the pocket and be displayed that way. You can use an adjustable banner stand to display the backdrop banner. You can also use tie straps to mount the banner on the stand as well.
Las Vegas step and repeat banners also come in a polyester fabric material. This fabric material is wrinkle free and can be printed with any color. So pictures and logos can also be printed on the fabric material as well. The fabric step and repeat banner is very professional looking. The fabric is machine washable after every event so that it can look fresh and new for the next event. Your local Las Vegas banner store will have further information on these step and repeat signs.