Convention vinyl banner signs Vegas are a popular form of signage at the Las Vegas trade shows and conventions. So these vinyl banners are used a lot for advertising and information at display convention booths. Companies like to place large backdrop vinyl banners at the back of their booths. So when people walk by they can see what is printed on the vinyl backdrop banner. Many times the companies will print their product line up or services on the banner. Other times they will simply print their company name on the banner. So it leaves a large impression on the customer.
So companies will also do a step and repeat banner with their products or name on the banner to be displayed. They will hire an attractive sales person to take pictures with the customers. So the company name can be seen in the background. Printing vibrant colors and clear logos will help make your Vegas banners look great.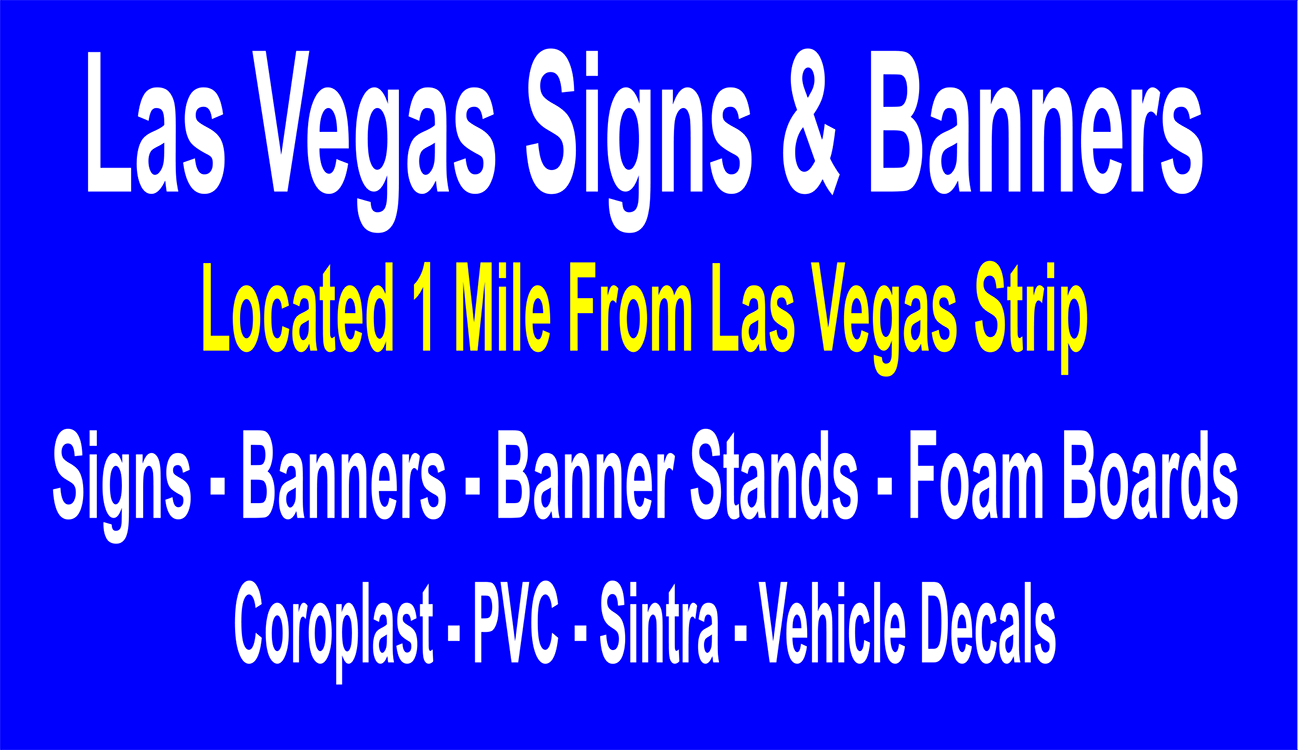 Many Convention Vinyl Banner Signs Vegas Can Be Printed The Same Day.
Same day vinyl banner printing is also available many times for the conventions and trade shows. The sign shops that have large format printers are usually near the convention venues. This allows for faster delivery and pick up of printed signs. Also Uber or Lyft will pick up and deliver signage as well. Since the signs shops are so close the cost is minimal for delivery. Las Vegas Large Banners is about one mile from the Las Vegas strip.
These convention banner signs are full color banners.So this means they can have as many colors on them as you would like. The vinyl banners signs come finished with hemming and grommets on all four sides for easy display set up.
Conclusion
Rush order vinyl banners or same day vinyl banner printing is available in Las Vegas. Contact one of the local sign shops for more information. Fast pick up or delivery is available to the convention venues.