Convention backdrop printing Las Vegas will get you those backdrop display signs that are used a lot at trade shows and conventions. Convention backdrop display banners are cheap in price and can be set up without the use of expensive union labor. And who does not want to save a few dollars in these hard economic times. These backdrop display signs come in many different sizes to match your display booth sign requirements.
The backdrop signs come in kits. You can buy a 8ft backdrop display sign or a 10ft backdrop display sign in a complete kit. The kit comes with fabric banner and frame. The fabric banner fits over the frame snugly and is wrinkle free in appearance. All the backdrop display banner signs come with a travel bag. So this allows for easy transportation of the display signs from event to event. The signs are easy to set up. So you do not need to have expensive union labor to set up the signs for you at convention and tradeshow venues.
Convention backdrop Printing Las Vegas Takes Many Forms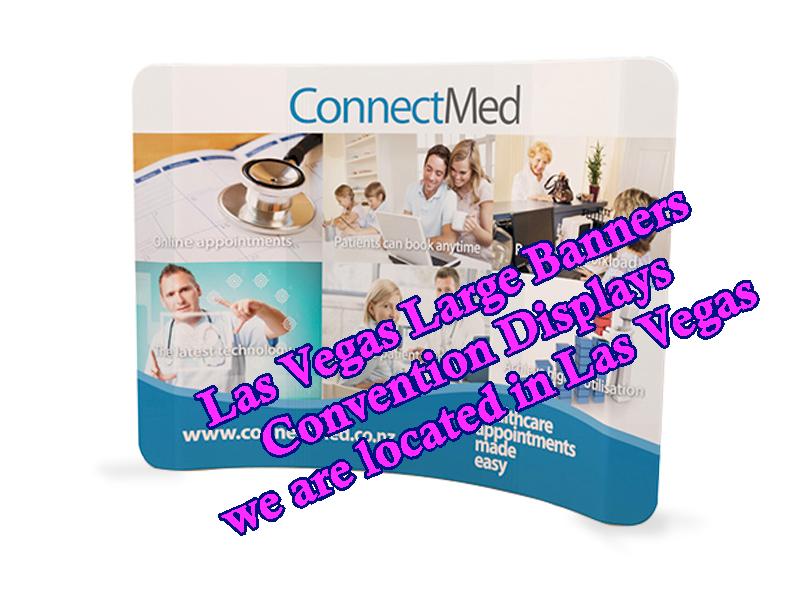 Tradeshow backdrops Las Vegas is also for large banners attached to adjustable banner stands. So these large background banners are very popular and cheaper than a sign display kit. Vendors and companies like these 8ft x 8ft banners on an adjustable banner stand. These large banners also come in the 8ft x 10ft banner size. The background banners are placed at the rear of event booths. So this allows people walking by to see your large graphic. So if they are interested in your products and services they will stop and inquire. Many companies will print their products on these large banners or backdrop sign displays. The signs are full color and can have pictures and images printed on them. So full color means you can have as many colors printed on them as you want.