Cheap trade show signs are a blessing for the tradeshow events. After all, who at a trade show wants to pay full retail price for trade show signs ? There are many Las Vegas trade show sign printing companies that service the trade shows and conventions. These sign shops can be located easily becasue they are generally within a mile or so of Las Vegas Blvd and the event venues. So this allows for fast pickup or delivery of your signs. As time is of the essence in many cases.
Cheap tradeshow signs can get you those foamboard signs, retractable banners and tradeshow banners needed for your event. The foam board signage is popular because they make for great directional signage and advertising of your products. The foamcore board signs are cheap enough where you can simply throw them away after an event. As they are considered temporary signage.
The retractable banners are popular because they are self standing signs. So this means you can place them anywhere without any type of support. There mobility make them a favorite among the vendors and companies showing off their products. The retractable banner stands also come in a variety of sizes to meet your marketing needs.
The trade show banners are used a lot at the trade show events becasue they are cheap in price. These trade show vinyl banners can be custom printed to any size and are full color. The Vegas banners can be finished with hemming on the perimeter and grommets or pole pockets. If they are going to be backdrop display banners, many times they are finished with pole pockets. So that allows them to be displayed with large adjustable banner stands.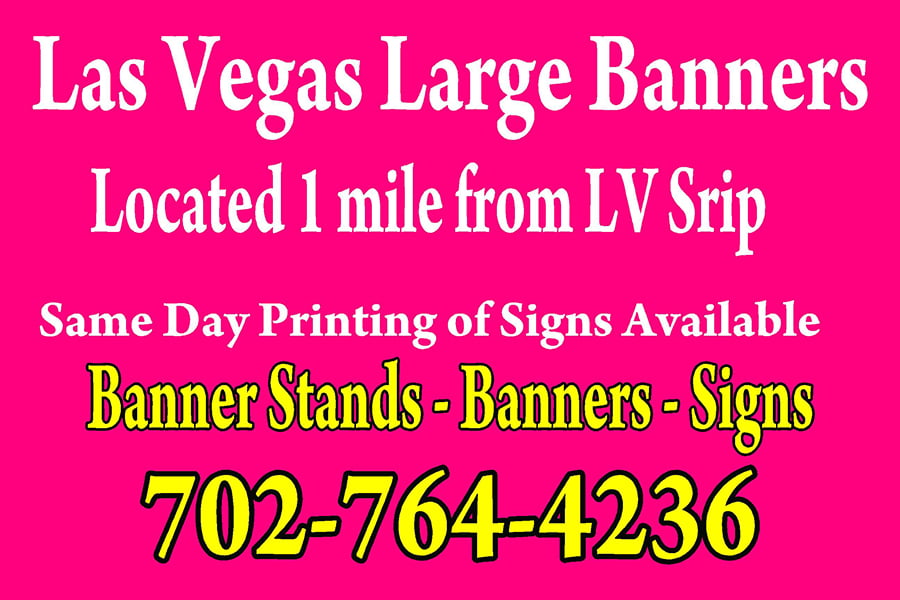 Cheap Trade Show Signs Can Be Made Fast
Trade show signs and trade show banners can be made fast. Sign shops realize that the show must go on as scheduled and do everything they can to assist you in getting your signs. In a timely manner. So call a Vegas sign shops if you should need same day sign printing.