Cheap trade show banners are available in Las Vegas for those conventions and trade show events. The vendors and companies coming into Las Vegas for these events do not want to spend a lot of money on trade shows banners. Especially when these Vegas signs and Vegas banners are only going to be used for a couple of days. And then thrown away. The trade show signs and banner signs are usually proprietary to an event. The signs are designed for a specific event and cannot be used at a different event.
Many of the vendors and businesses who are attending and displaying at the shows. Like to have their signs and banners Vegas printed in Las Vegas. So that way they avoid costly shipping charges. It also makes sure the signs Vegas and banners Vegas are going to be in Vegas when they arrive. So often the shipping companies do not deliver on time. Or the sign packages will show up damaged. This is especially true of delicate signs like trade show foam board signs and poster signs.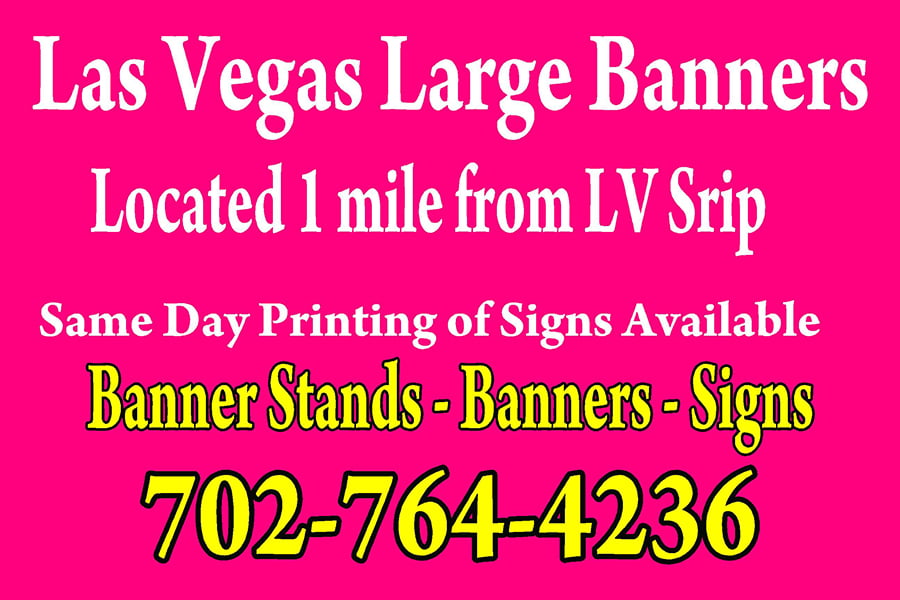 Las Vegas Banner Printing Can Make Cheap Trade Show Banners Fast.
There are many Las Vegas sign shops near the convention venues that service the event and show industry. These sign shops keep busy during the trade show season. Although the trade shows last year round, the majority of events are between January and May. So the reason is probably becasue Las Vegas has year round good weather. So while the rest of the country is neck deep in snow, Las Vegas resident are in short sleeve shirts. So who wouldn't want to get out of the cold and spend a few days in warm weather on work purposes. These sign shops have modern sign making equipment that can print vinyl banners fast and in high quality. Same day banners are very much a reality in Las Vegas.