Cheap Las Vegas signs is good news for local Las Vegas businesses. In these rough economic times, its nice to find a bargain. Las Vegas signs are needed for advertisement. Local stores are all looking for economic relief in these post covid times. Cheap signs and banners allow a store to advertise their merchandise for just pennies a day. A large vinyl banner sign can be seen from far away. So by placing a large vinyl banner signs on buildings facing the street, people driving by can see what you are selling. More importantly, they can readily identify your business.
Las Vegas businesses located near the freeways are placing very large banner signs on the back of their buildings so that all the cars on the freeways can see them. So these large banner signs act like a billboard. Only you don't have to pay monthly rental fees. Once the vinyl banner sign is bought and displayed it equates to pennies a day for advertising. Television and print ads cannot compete with this type of advertisement.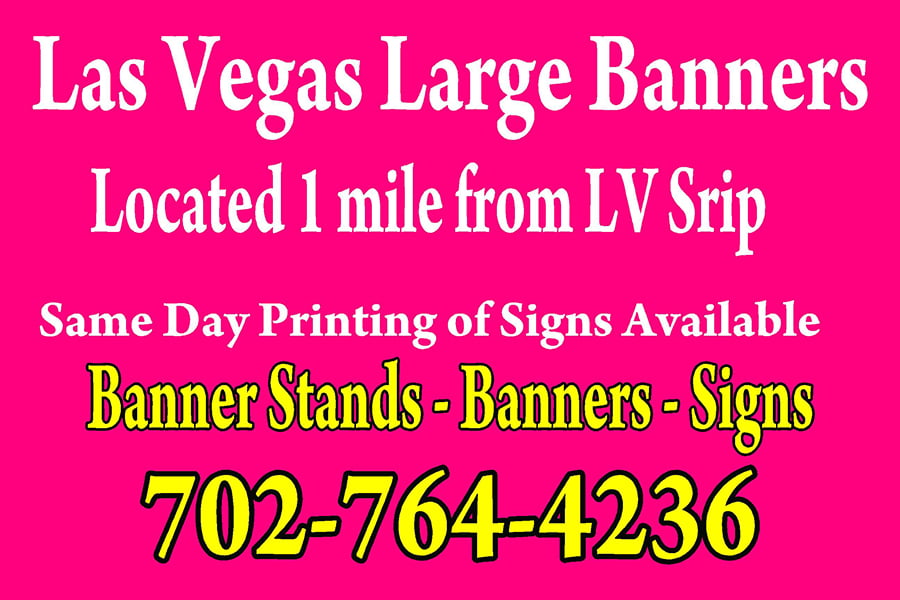 Cheap Las Vegas Signs Are Great For Events and Shows
So events and exhibitions need lots of signs and banners for the events. These signs are made many times in Las Vegas and simply picked up when the show begins. Companies and vendors have discovered that it costs a lot of money to ship signs and banners into Vegas. Also the signs get damaged or lost. In these cases, Las Vegas sign shops are contacted and then they make same day signs. So that the event can go on as planned. There is nothing worse than having planned for months for an event. And then finding out that your sign graphics are lost or damaged. Check with your local Las Vegas sign shop for more information on obtaining cheapest Las Vegas signs.