Cheap banners are well likes by just about everyone. If you are a local business in Las Vegas, cheap vinyl banners is a great way to advertise your business. If you are at a trade show, cheap trade show banners is a great way to cut your signage costs for an event. Most of the Vegas banners at these events are only made for the show. They are thrown away after the event rather than being packed up and shipped back home. So many of the banner signs are proprietary to an event and even cannot be used at a different show. The Vegas events and shows are all different and many times the signs and banners need to be changed.
Local Vegas stores like the cheap banner signs because they use them in advertising. One local Mexican restaurant uses vinyl banners as a way to advertise to their customer base. They will display a large vinyl banner on their building in order to get the attention of passing motorists. They will advertise a bean burrito for 99 cents and print a picture of a burrito on the banner. So this drives interested parties into the restaurant for their 99 cent special.
While ordering their food special, they will order a soda and some other food. While there is not a lot of profit in a 99 cent burrito, the other food has profit built in. The whole idea is to get people inside the restaurant and get them use to going to the restaurant. They will rotate these Vegas banners every few weeks. So there is always a new special for food being offered.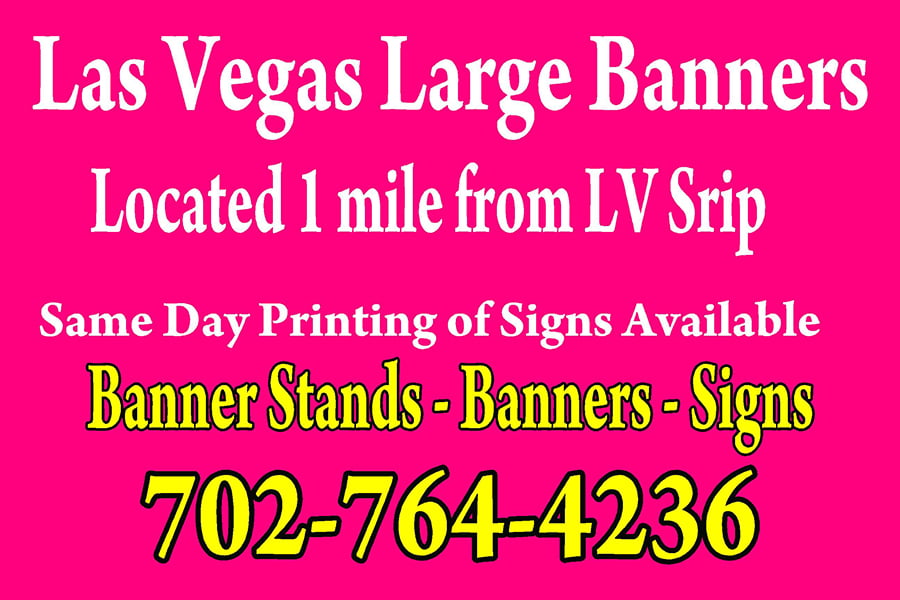 Cheap Banners Can Be Made Fast
The normal turnaround time for banner printing is a day or two. However, many times banner signs can be made the same day. Your local cheap banner printing store will have more information.