Cheap backdrop signs Vegas are great for background signage. These backdrop banner signs can be custom made to any size to meet your needs. These backdrop banners work great for events and shows. So they also work well at the many conventions and trade shows that come to Las Vegas annually.
Vendors and companies will place these large backdrop banner signs at the back of their display booths. So as you walk by, you cannot miss the marketing message on the banner. Whether it is just the company name or pictures of the companies products. You cannot miss noticing these large vinyl backdrop banners. The backdrop signs can be a great way to introduce yourself and talk about the products and services that you provide.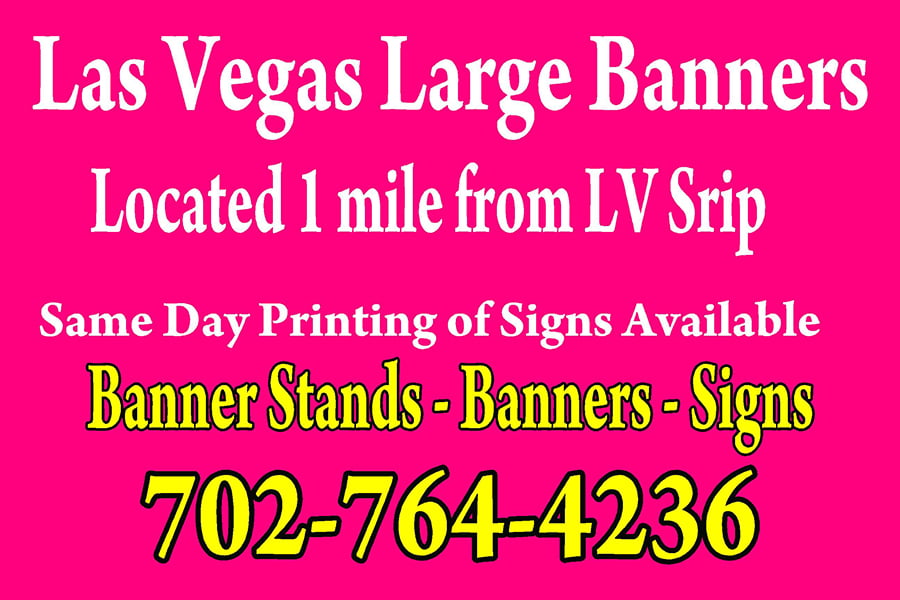 Cheap Backdrop Signs Vegas Can Be Made in Many Sizes.
Backdrop signs can be made into many sizes. The most popular backdrop banner size is the 8ft x 8ft backdrop banner and the 8ft x 10ft backdrop banner. These seem to be the sizes that fit in the display booths at the convention venues. The banner signs can be made with grommets so that you can tie strap it to poles. The backdrop banner signs can also be made with pole pockets. So that allows for a pole to slide through the pocket and the pocket at the bottom. This allows the banner to be displayed and for tension on the banner sign to keep it straight and wrinkle free. Also, these banners only take a few minutes to install. Mesh backdrop banners can also be made for outdoor events where the wind will pass right through the banner.
Contact your local Las Vegas sign company for additional information on these large backdrop banners. They are sure to get you noticed at your next event. So they will make a big impression on your customers.