Las Vegas signs are needed at the convention venues. During convention season, many signs and banners are needed. So sign stores in Vegas keep very busy. Many banner stands, signs, foam board signs, etc need to be printed and made. Often, vendors coming into Vegas for an event find themselves with lost or damaged graphics. These sign graphics need to be replaced quickly at an affordable price.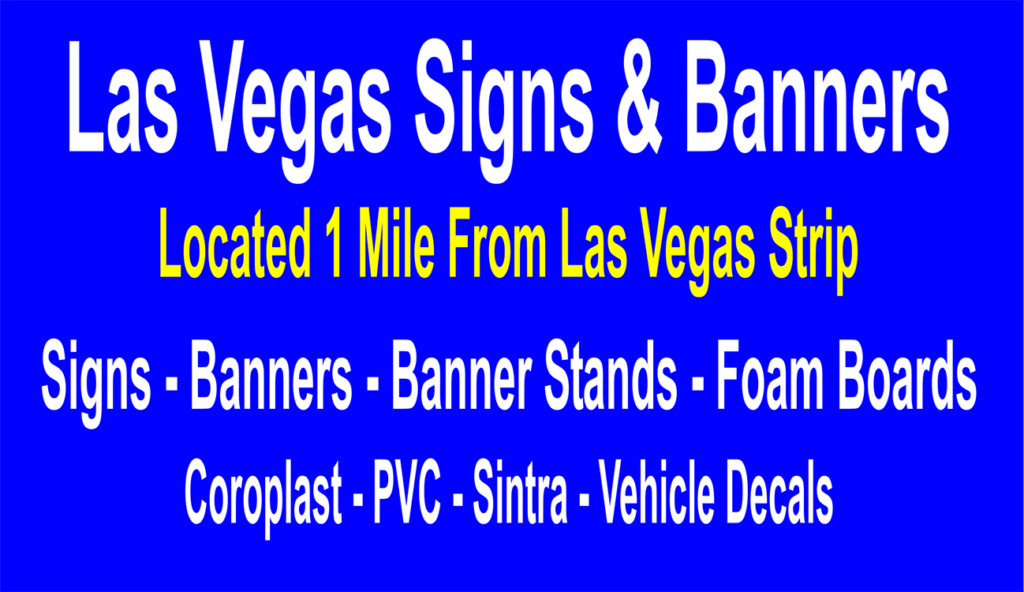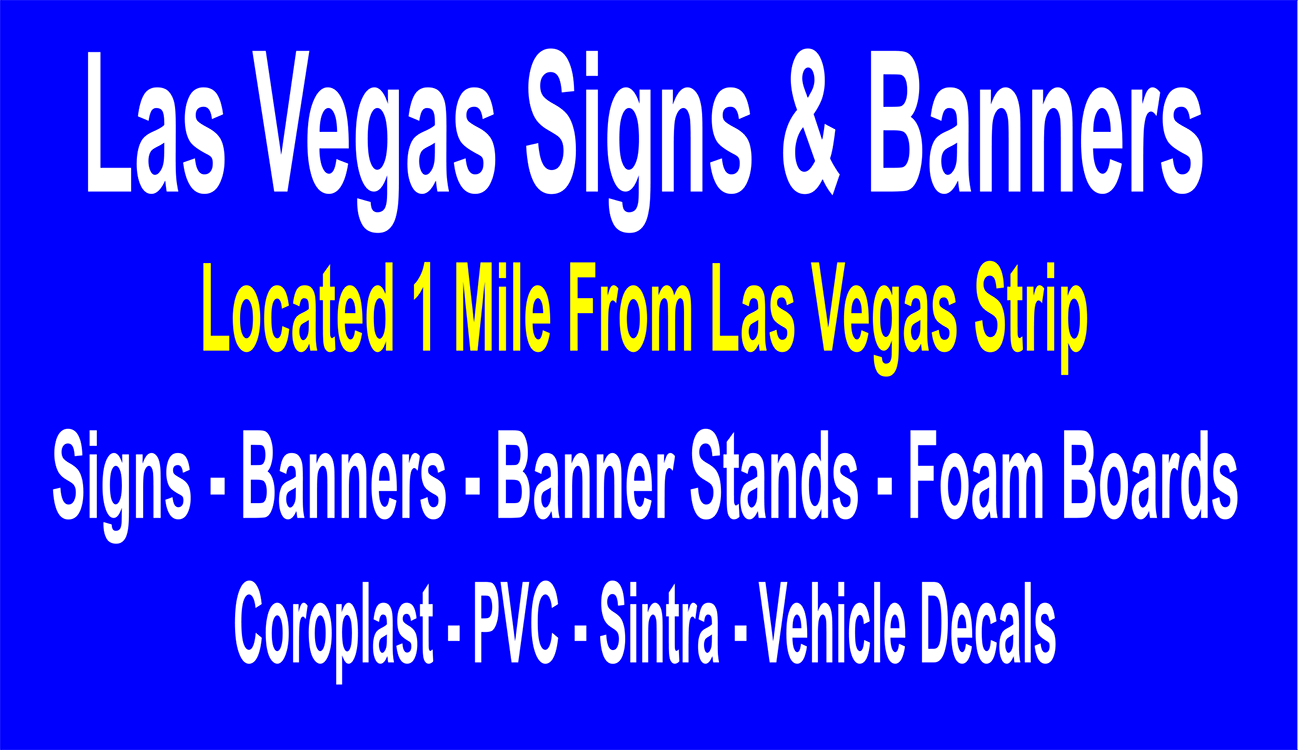 What are Popular Las Vegas Signs at Convention Venues ?
Foam board signs are very popular at Conventions. These short term display signs can be made quickly. Foam board signage can also be made inexpensively. Coroplast signs are also very popular at conventions venues. These coroplast signs are made for short term use. Coroplast signs can be used both indoors and outdoors. So they are a universal short term sign.
Vinyl banners and banner stands are also very popular at convention venues. Vinyl banners are a cheap signage that looks good and simply tossed at the end of an event. Banner stands are self standing signage. So these banner stands can be placed anywhere because they are stand alone signage.
Vegas signs can be made fast. Also, same day Vegas signs can be printed. Large format printers capable of printing very fast allow for same day signage. These large format printers can print several hundred square feet of material an hour. Also at great quality. All inks are environmentally friendly. No more harsh inks. These environmentally friendly inks are long lasting with bright and vivid colors.
Your local Las Vegas sign company will have more information. Contact a local sign store today to see how they can assist you in getting your signage made the same day with the highest quality. Generally, the sign stores that service the conventions are located near the Las Vegas strip for easy delivery and pick up.