Big backdrop banners Vegas will get you those large vinyl banner signs needed for backdrops. Placing large backdrop banners is a growing trend for event and shows. These large banners can be very big. While the 8×8 backdrop banner is great for convention venues. 8ft x 20ft or 10ft x 20ft might be more appropriate for a large outdoor stage.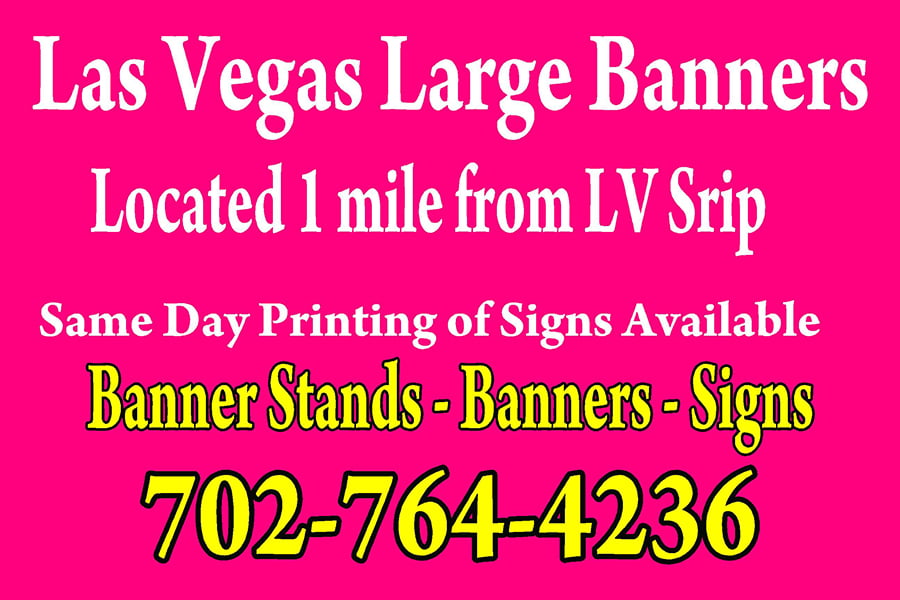 Big backdrop banners Vegas Are An Impressive Graphic At Events & Shows.
Large backdrop banners are being placed at the back of display booths at convention venues. The banners are intended to get the attention of people passing by. if interested, the sales people do their presentations and refer to the large backdrop banner signs. So many times companies will print their pictures of products on the signs for the sales people to refer to. Other times the banners will be large step and repeat banners with the companies name and logo on them. Standing in front of one of these large banners while talking about the company is impressive.
Step and repeat banner signs are large banners that have a name or logo printed alternately on the banner. So from whatever angle a picture is taken the logo or name is displayed in the background. These step and repeat backdrop banners are used a lot at Hollywood event and movie premiers. So the big step and repeat banners are also used at upscale night clubs in Vegas. Tourists love to take selfie pictures against these big step and repeat banner signs. They then send them back home to their friends. Then when the friends come to Vegas they go to the same night clubs for their own pictures.
Large backdrop banners can be printed by a few Las Vegas sign shops that service the trade shows and conventions.