Best foam core board signs are in popular demand at the many trade shows and conventions in Las Vegas. Thousands of vendors come to Las Vegas annually to display the newest and best gadgets. So this in turn attracts millions of people from around the globe to attend these events. Many signs and banners are needed for display at these shows.
So most of the signs are made locally in Las Vegas by one of the Las Vegas sign stores. The companies are using these signs for the show and simply going to throw them away after the event. Having the signs and banners made locally saves a lot of money in shipping costs. So having the signs made locally also saves the headaches of lost or damaged graphics. Shipping foam board signs into Las Vegas is risky and costly. The chances of a foam type sign being damaged is high.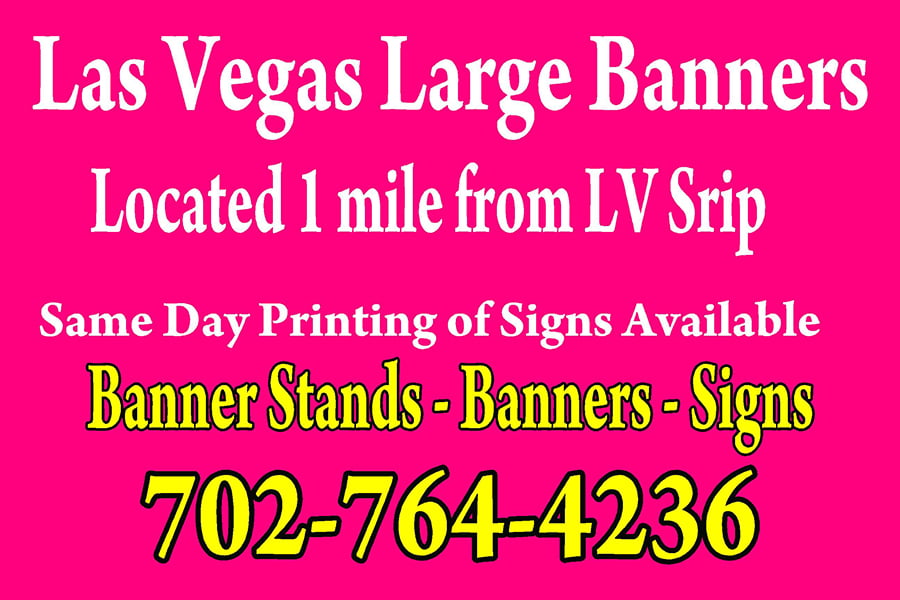 Can Best Foam Core Board Signs Be Any Size ?
Las Vegas foam core signs can be custom made to any size. The foam boards are generally 3/16ths thick or 1/2″ thick. The foam board comes in sheets of 4ft x 8ft. So they can be made to any size. If the size is bigger than 4ft x 8ft the signs can be made on multiple boards and slid together. So this will make it seem like one large.
Foam core board signage is printed in full color. You an have one or as many colors printed on the foam board sign as you like. Images and pictures can also be printed on the foam core signs. The Vegas foam board signs are then laminated with gloss lamination or matte lamination to protect the print. The matte lamination stops the light glare and dulls the appearance a little. Gloss lamination make the finished product shiny. But it reflect light.