8×8 banner signs Vegas can get you those large 8ft x 8ft vinyl banners made for your event. So large backdrop banners are the new rage at event and show venues. Vendors and companies like these large 8ft x 8ft vinyl banners because they make an impression on the customer. The banners can be printed on a vinyl banner material with eco solvent inks or be fabric 8ft x 8ft backdrop banners. These fabric banner signs are printed on a polyester material that is wrinkle free. So being wrinkle free makes them a popular backdrop sign. However the fabric is delicate and subject to tearing.
Fabric backdrop banners are machine washable. So that means you can wash it at home before using it again. It will look fresh and new for the upcoming event.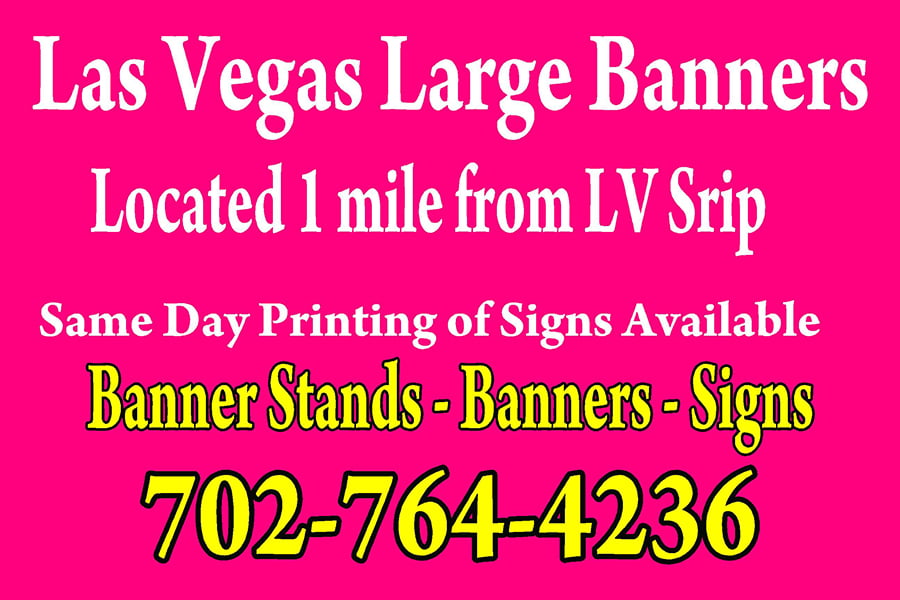 Conventions and Trade Shows Like 8×8 Banner Signs Vegas
The convention and trade show venues like large vinyl banners. Companies will place these large 8ft x 8ft backdrop banners or 8ft x 10ft backdrop banners at the back of their display booths. So this allows everybody that is walking by to take notice of their signage. Companies will also place large 10ft tall x 30 ft banners above their display booth and hang them from the rafters. This allows anybody in the convention venue to take notice of who and what they do.
The 8×8 vinyl banners can be finished with hemming on the perimeter for additional strength. Also grommets can be placed on all four sides in order to make it easy to hang and display. Pole pockets can also be placed on the top and bottom of the banner so that a pole can slide through the pockets. So this allows another way for the banner to be displayed.
Your Las Vegas large banner printer will have additional information on these big banners.