8×10 background banners Vegas are big vinyl banners that make great backdrop signs. So these 8×10 banners are 8ft tall x 10 feet wide. They are printed on a 13 ounce vinyl banner material with eco solvent ink that brings out the colors of your design. So the big backdrop banners are full color. This means you can print as many colors on the vinyl banner as you like. In addition to colors, you can also print images and pictures on the background. Fabric 8ft x 10ft backdrop banners are also available. Polyester fabric material is used to print on. So the fabric backdrop banners are wrinkle free and are most impressive. Best of all you can machine wash your polyester fabric banner so it looks fresh every time.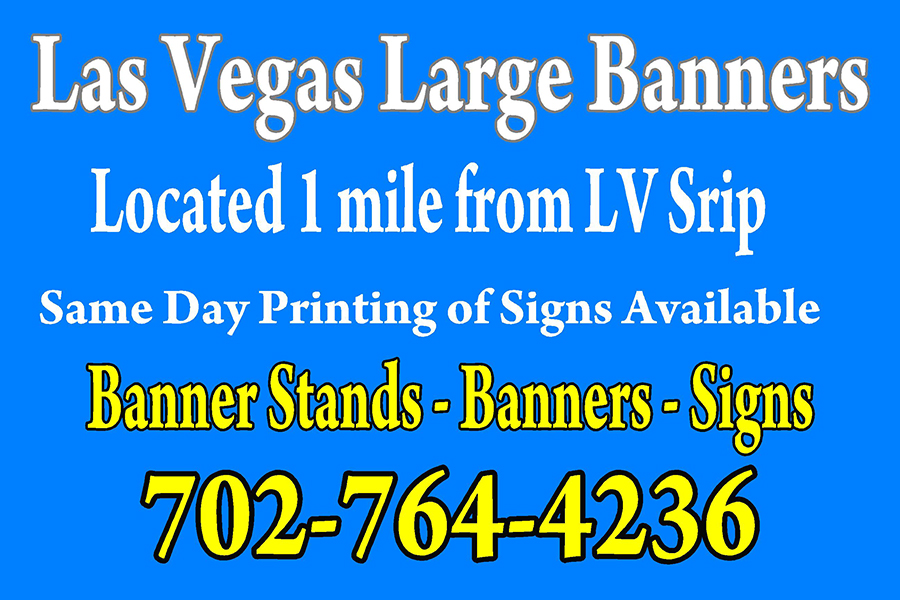 8×10 Background Banners Vegas Are Used At Shows and Exhibitions
Large backdrop signs are perfect for the back of display booths at the various exhibitions held in Vegas. These large 8×10 backdrop banners are most impressive. So they can be finished with hemming for added strength on the perimeter. They can also come with grommets every two feet on all four sides to help making displaying easy. Also they can come with pole pockets at the top and bottom so that a pole can slide through the pocket and be displayed that way.
Same day backdrop banner printing is available in certain cases. While the printers that print 10ft banners are not common. So some times rush order backdrop printing can happen. Usually there is a waiting list for these printers as they are used seasonally.
Your Las Vegas big banner printing store will be able to answer more questions about these big backdrop banners. Give them a call today and see how these very large vinyl banners can help promote your business at the many event venues.